Zhongtong Buses Serve 2018 FIFA World Cup
2018-07-10 Author: Source:www.chinabuses.org
Summarize:On July 6, 2018 FIFA World Cup entered the quarter finals Apart from seven Chinese brands as the cooperative partners or sponsors of this year's event, Zhongtong is serving football players outside the stadium
On July 6, 2018 FIFA World Cup entered the quarter finals. Apart from seven Chinese brands as the cooperative partners or sponsors of this year's event, Zhongtong is serving football players outside the stadium.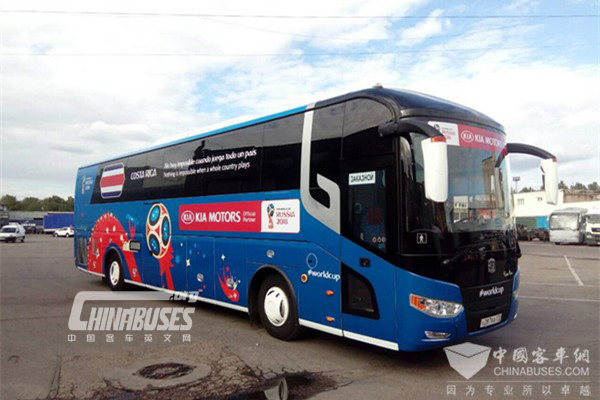 Having entered Russia for over a decade, Zhongtong has already established a formidable presence in a number of cities across Russia, including Moscow, West Siberia, Blagoveshchensk and St. Petersberg, etc. It was also designated as the carrier for National Football Team from Costa Rica. In St. Petersberg, one of the host cities of this year's World Cup Zhongtong buses accounted for nearly 40% of the local bus fleet, gaining wide public and media attention.
In 2017, Zhongtong secured a deal of 200 units city buses from Khabarovsk, Russia. So far, 60 units Zhongtong buses have already been delivered to the city. The rest 140 units Zhongtong buses are scheduled to arrive in the city in September this year.
So far, Zhongtong has provided transportation services for a number of high-profile events in Russia, including 2014 Winter Olympic Games in Sochi.(www.chinabuses.org)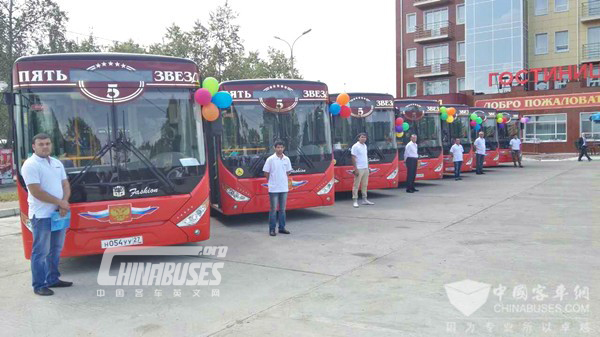 Editor:ida
Related China Bus News