China (Qinghai) Lithium Industry and Power Battery International Forum Held in Xining
2018-07-04 Author: Source:www.chinabuses.org
Summarize:On June 27, China (Qinghai) Lithium Industry and Power Battery International Forum was held in Xining, Qinghai Province Organized by Qinghai provincial government, China's Ministry of Industry and Information Technology (MIIT), China's Ministry of Science and Technology, China EV100, the forum aims to promote the concerted development of the lithium industry and power battery industry
On June 27, China (Qinghai) Lithium Industry and Power Battery International Forum was held in Xining, Qinghai Province. Organized by Qinghai provincial government, China's Ministry of Industry and Information Technology (MIIT), China's Ministry of Science and Technology, China EV100, the forum aims to promote the concerted development of the lithium industry and power battery industry.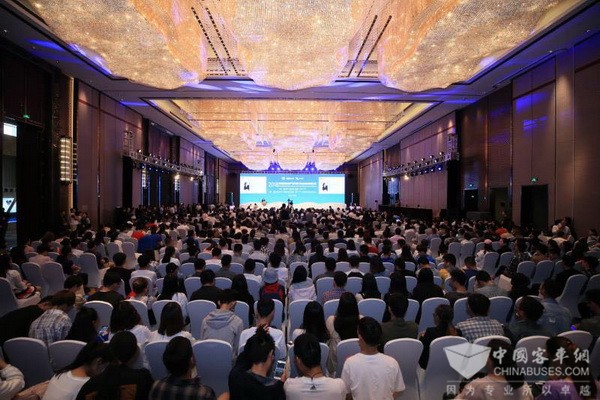 Currently, lithium battery industry is of strategic importance to Qinghai Province, according to Wang Liming, Vice Governor of Qinghai Province. To further strengthen its overall competitiveness in the industry, the province has invited a number of experts in the industry to the forum. It is firmly believed that the forum will generate a positive impact to the sound and sustainable development of lithium industry.
The continued growth of power battery industry has significantly improved the overall competitiveness of electric vehicle industry. Statistics show that China's production capacity of power batteries in 2017 exceeded 200 GWh. However, the market was polarized with short supplies of high-end batteries and excess of low-end batteries. "The excess manufacturing problem of power batteries will persist till 2020," said Huang Shilin, Vice President of CATL.
"Confronted with such a huge challenge, China must make strenuous efforts to innovate and master the core technologies of power batteries. Companies involved in this industry must be globally-minded and can only ensure their leading position in the global market by making continuous innovations," said Chen Qingtai, Director of China EV100. He encouraged power batteries manufacturers to cooperate more closely with higher education institutions.
Along with the rising demand for lithium, cobalt and nickel, their prices have maintained a fast growing momentum in recent years. Chen proposed that government should make medium- and long-term resource development plans and strengthen its effort in mining and recycling lithium, cobalt and nickel. He also encouraged enterprises to move upstream to prevent the monopoly of a few players.
Chen also pointed out that priorities should be given to the development of solid state batteries. Gao Yuan, president of Pulead Technology Industry Co., Ltd., echoed Chen's view, saying solid state batteries might make new technological breakthroughs and then further improve the energy density of batteries.
"While making technological innovations, companies should also develop new batteries materials. For the next decade, ternary batteries will continue to be the mainstream in the industry," said Zhang Xiyong, General Manager of Beijing Automotive Group Co., Ltd.
Also at the forum, experts have unanimously called for more efforts to recycle power batteries. Pilot programs, environmental standards and financial incentives should be all in place to speed up the highly efficient use of resources.
Chinese power batteries companies must also get fully prepared for the intensified competition in the international market. In 2017, the number of power battery companies in China dropped to about 100 from 150 in 2015, indicating that power battery companies can no longer afford to be just a supplier. Instead, they need to deepen their cooperation with auto makers.(www.chinabuses.org)
Editor:ida
Related China Bus News