New Technologies Inject New Dynamics to King Long
2018-06-26 Author: Source:www.chinabuses.org
Summarize:On June 20, the fifteenth Brand Conference & China Top 500 Brands was held in Beijing King Long, with a brand value of 37 815 billion RMB, reached a new high in China Top 500 Brands List
On June 20, the fifteenth Brand Conference & China Top 500 Brands was held in Beijing. King Long, with a brand value of 37.815 billion RMB, reached a new high in China Top 500 Brands List.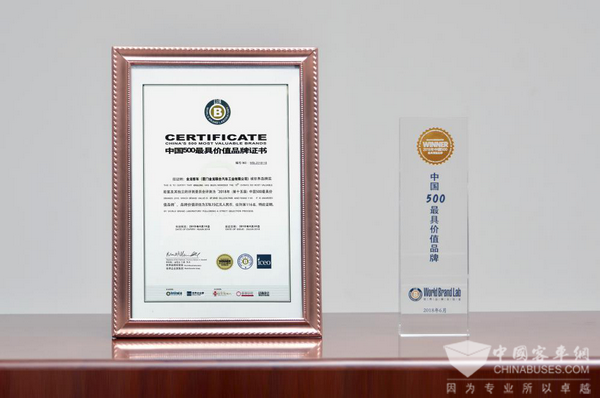 In just three decade, King Long has grown into one of the major players in the world bus manufacturing industry. For the past fifteen years, it has been listed among Top 500 Brands in China. In recent years, a new round of technological innovations, such as new energy powered buses, self-driving technologies and AI has injected new dynamics to King Long.
Since its establishment in 1988, King Long has been fully committed to rejuvenating China's bus manufacturing industry. With its constant effort in making technological innovations, the bus maker has successfully pushed China's bus manufacturing industry to one and another new historical heights.
So far, King Long's accumulated production volume in the past three decades has exceeded 450,000 units. It has established a solid presence in over 200 cities across China. In 2000, it started its overseas expansion. To date, it has made its ways to 136 countries and regions.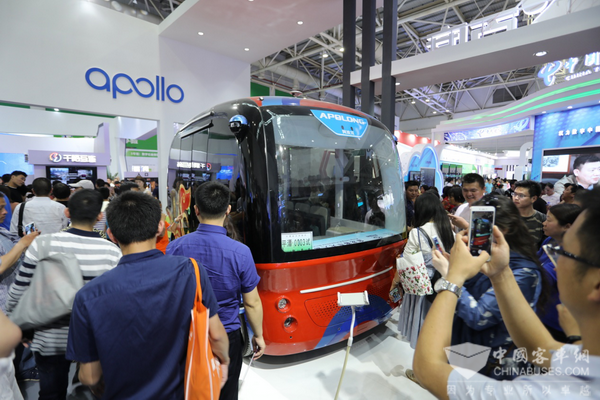 In recent years, AI assisted and internet-connected vehicles have emerged as the development trend for the automobile industry. Against such a backdrop, King Long rolled out Longwing internet of vehicles. By cooperating with Baidu, it successfully developed China's first commercial self-driving bus Apolong in 2017. In July this year, the vehicle will start mass production, ushering a new era for King Long and China's automobile industry. Early this year, King Long fuel cell bus officially gained production permit from the government, marking a new milestone in the bus maker's history.(www.chinabuses.org)
Editor:ida
Related China Bus News