Foton AUV Medical Coaches Set Their Journey to Syria
2018-05-14 Source:www.chinabuses.org
Summarize:According to the charity organization, the humanitarian aids consist of two units Foton AUV coaches for medical services and two units ambulance vehicles After their arrival in Syria, they will be immediately put into operation, providing basic diagnostic and remedial services for local people In addition, these vehicles can serve as emergent operation rooms and transportation tools for the injured
On May 8, a grand ceremony was held in Shanghai Waigaoqiao Harbor to mark the shipping of China Red Cross' humanitarian aids to Syria.
According to the charity organization, the humanitarian aids consist of two units Foton AUV coaches for medical services and two units ambulance vehicles. After their arrival in Syria, they will be immediately put into operation, providing basic diagnostic and remedial services for local people. In addition, these vehicles can serve as emergent operation rooms and transportation tools for the injured.
The multi-functional mobile medical care unit, donated by Red Cross Society of China , is built on the third generation coach for medical care. A wide range of medical equipment is available on board, including automatic biochemical analyzer, shadowless lamp for operation, multi-functional medical bed, etc.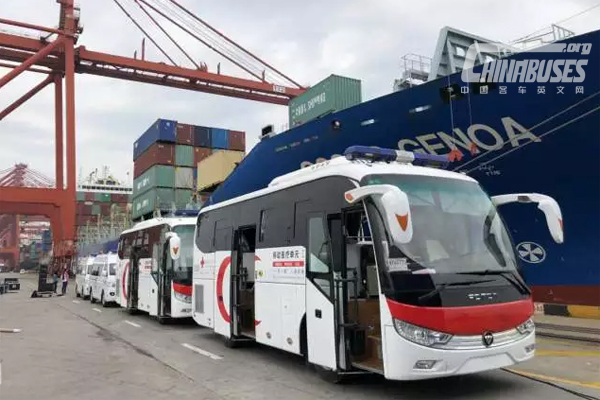 As one of the leading players in China's bus-making industry, Foton AUV is always ready to shoulder more social responsibilities. By sending coaches and medical equipment to Syria, it aims to provide more timely medical care to those people in Syria which has been afflicted by war.
Foton AUV has always been committed to promoting the development of mobile medical care services.(www.chinabuses.org)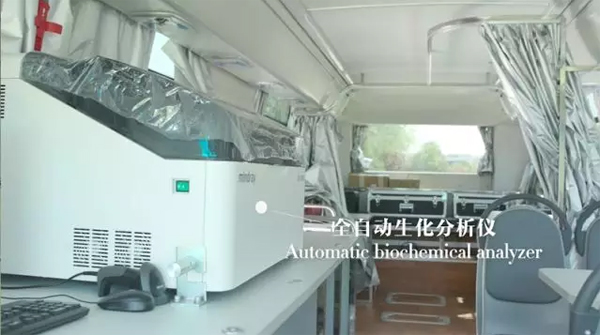 Editor:ida
Related China Bus News