Ankai Buses Gain Increasing Recognition in Myanmar
2018-05-09 Source:www.chinabuses.org
Summarize:May 10 marks the second China Brand Day this year Customers from Myanmar recently sent their feedback to Ankai, saying 500 units Ankai natural gas powered city buses have been working smoothly, providing safer and more convenient public transportation services for local citizens
May 10 marks the second China Brand Day this year. Customers from Myanmar recently sent their feedback to Ankai, saying 500 units Ankai natural gas powered city buses have been working smoothly, providing safer and more convenient public transportation services for local citizens.
On May 10 last year, China celebrated its first China Brand Day. On the same day, a grand ceremony was held to mark the delivery of 500 units Ankai buses to their customers in Myanmar. For the past one year, Ankai buses have well stood the test of time, fully demonstrating their high quality standards.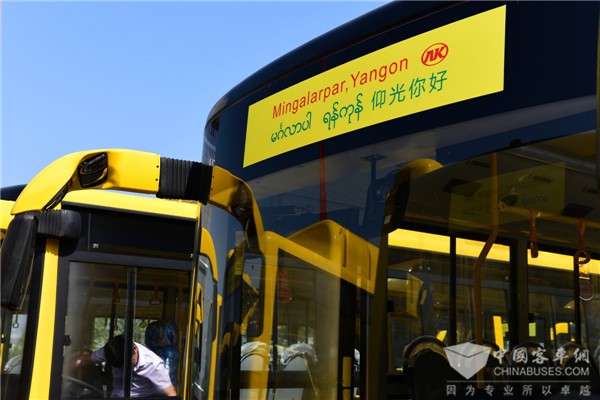 Ankai started exploring the market in Myanmar in 2010. Soon, it successfully beat a number of other competitors and won the heart of Shwepidar, the largest long-distance transportation service provider in Myanmar. Not long after, Ankai buses gained a solid foothold in the country by their high quality standards, more travel comforts, super large luggage compartments, better maneuverability and improved fuel economy.
In 2017, Yangon municipal government purchased 500 units Ankai buses, which boast a number of tailor-made features, such as gas leakage alarming systems and anti-clamping devices. Moreover, they further cut their fuel consumption by 5%-10%. Ankai Service Station was also established in Myanmar to ensure the smooth operation of all Ankai buses.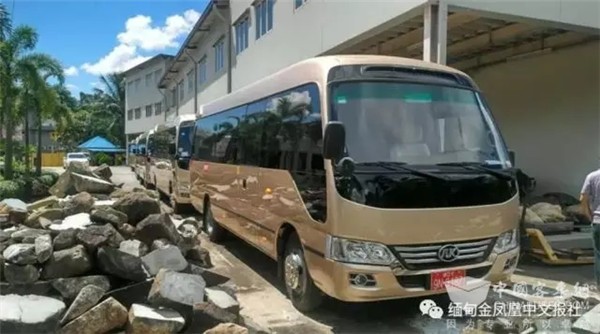 In later 2017, Ankai luxury coach also made its way to Myanmar. Its uniquely fashionable design and spacious room for passengers immediately left an indelible impression on local citizens.(www.chinabuses.org)
Editor:ida
Related China Bus News