Foton AUV Fuel Cell Bus Shines at Auto China 2018
2018-04-28 Source:www.chinabuses.org
Summarize:On April 25, Auto China 2018 officially kicked off at China International Exhibition Center Foton AUV brought its BJ6852 fuel cell bus on display Generating little noise and delivering unparalleled performances, the vehicle has pushed the new energy vehicle manufacturing industry to a new historical height
On April 25, Auto China 2018 officially kicked off at China International Exhibition Center. Foton AUV brought its BJ6852 fuel cell bus on display. Generating little noise and delivering unparalleled performances, the vehicle has pushed the new energy vehicle manufacturing industry to a new historical height.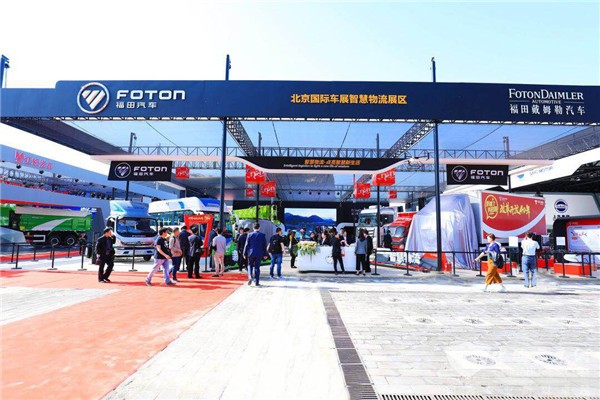 Chiefly targeted at medium- and short-distance passenger transportation, tourist transportation, and commuting services, BJ6852 is equipped with permanent magnetic synchronous electric motor and fuel cell batteries. After a refill of hydrogen in just 10-15 minutes, the vehicle is able to drive over 400 kilometers continuously. Thanks to the adoption of the internationally advanced dry film technology, the bus is able to work smoothly in extremely cold weather conditions.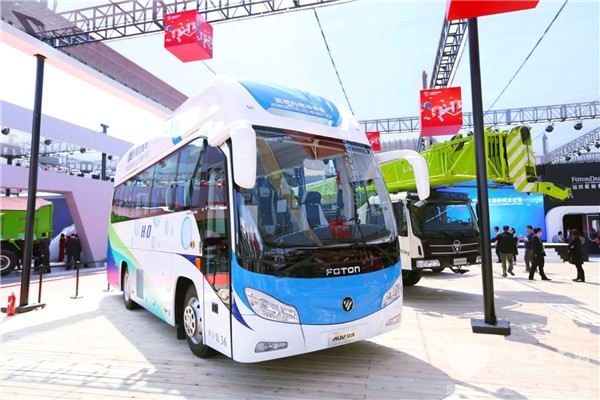 With ergonomically designed seats, upgraded air-conditioning system, wifi on board and recharging portals, BJ6852 provides a much more comfortable traveling environment for passengers.
Having served at such high-profile events as China EV100 Forum in both 2017 and 2018, The First Great Wall International Renewable Energy Forum, BJ6852 has already become well recognized among the public and has already laid a solid foundation for its commercialization. So far this year, Foton AUV had already received orders for 49 units fuel cell buses, all of which will be put into service before 2022 Beijing Winter Olympic Games in Zhangjiakou.(www.chinabuses.org)
Editor:ida
Related China Bus News