Higer Buses Provide Transportation Services for Tourists in Zhangjiajie
2018-04-19 Author: Source:www.chinabuses.org
Summarize:Zhangjiajie, a well-known tourist attraction, received 72 50 million tourists in 2017, up by 18% year on year In the same year, the number of visitors who stayed in the city for at least one day reached 34,50 million, up by 21% year on year The city's tourism revenue totaled 62 billion, up by 21% year on year
Zhangjiajie, a well-known tourist attraction, received 72.50 million tourists in 2017, up by 18% year on year. In the same year, the number of visitors who stayed in the city for at least one day reached 34,50 million, up by 21% year on year. The city's tourism revenue totaled 62 billion, up by 21% year on year.
To meet the rising demands for transportation services, Zhangjiajie Nanfang Transportation Co., Ltd. (hereafter referred to as Nanfang Transportation) has been closely monitoring tourists' pressing needs and making all efforts to boost its service standards.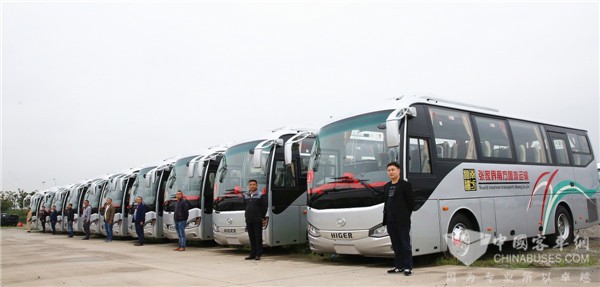 One week ago, 10 units Higer KLQ6902 buses arrived in Zhangjiajie for operation. "These Higer buses have been immediately put into operation as we receive over 20,000 tourists each day," said Hu Jinping, president of Nanfang Transportation.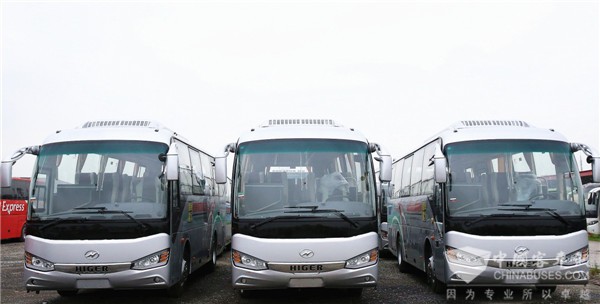 Established in July, 2000, Nanfang Transportation is specialized in providing passenger and tourist transportation services as well as driver's training services and repair services. It started cooperation with Higer in 2006. So far, the two parties have already set up strong business ties. In addition, over three quarters of the bus fleet of Nanfang Transportation (about 200 units) are branded with Higer.(www.chinabuses.org)
Editor:ida
Related China Bus News