Foton AUV Buses Start Operation at Capital International Airport
2018-04-16 Author: Source:www.chinabuses.org
Summarize:On April 12, a grand ceremony was held at Capital International Airport in Beijing to mark the delivery of 18 units BJ6120 airport shuttle buses made by Foton AUV
On April 12, a grand ceremony was held at Capital International Airport in Beijing to mark the delivery of 18 units BJ6120 airport shuttle buses made by Foton AUV.
Having made its appearance at a number of high-profile events, BJ6120 has well stood the test of time. Equipped with state-of-art i-POWER and e-AIR engine intelligent circulation system, the vehicle delivers powerful performances. Thanks to the use of double-layered insulation materials, it creates a much quieter traveling experience for all passengers.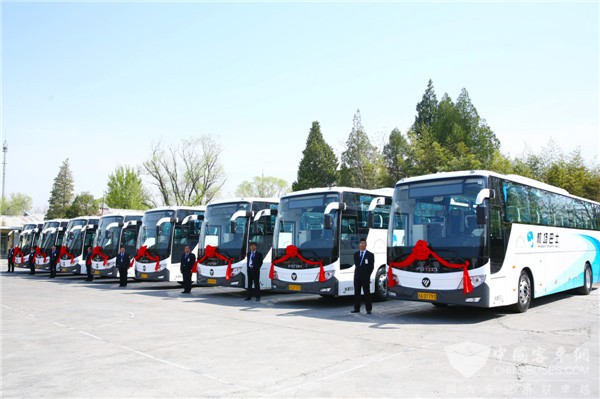 According to Foton AUV, it started cooperation with Beijing Civil Aviation Airport Shuttle Bus Co., Ltd. in 2015. So far, the two parties have already established strategic cooperation ties and developed mutual trust.
"We are very satisfied with Foton AUV's performances in the past few years. Now, we are planning to purchase more environmentally friendly buses from Foton AUV to sharpen our overall competitiveness in the market," said Sun Weibin, General Manager of Beijing Civil Aviation Airport Shuttle Bus Co., Ltd.(www.chinabuses.org)
Editor:ida
Related China Bus News