800 Units Ankai Buses to Arrive in Saudi Arabia for Operation
2018-04-11 Author: Source:www.chinabuses.org
Summarize:On April 10, a grand ceremony was held at the headquarters of Ankai to mark the delivery of 800 units Ankai high-end buses to their customer in Saudi Arabia
On April 10, a grand ceremony was held at the headquarters of Ankai to mark the delivery of 800 units Ankai high-end buses to their customer in Saudi Arabia.
As one of the fist products of Ankai in the high-end market, A9 boasts powerful performances and achieves high fuel economy. Possessing an awe-inspiring appearance, the vehicle fully meets the requirements for passenger transport, business reception and commuting services in the high-end market. With a monocoque body structure, Ankai A9 has significantly improved its passive safety standards.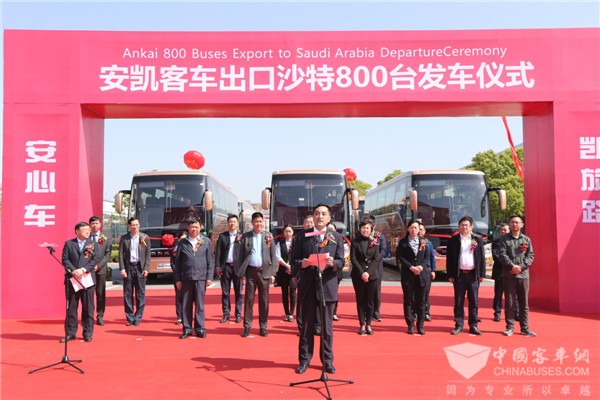 Saudi Arabia is strategically located along the modern silk road. Each year, millions of pilgrims travel to Saudi Arabia. Given this, the country has a huge demand for buses.
Since entering Saudi Arabia in 2007, Ankai has already established a formidable presence in the country. In 2011, 3,000 units Ankai school buses were delivered to the country for operation. In 2017, 600 units Ankai A9 high-end buses arrived in the country, further solidifying its leading position in the country. So far, all Ankai buses have been working smoothly despite the harsh operation and weather conditions.(www.chinabuses.org)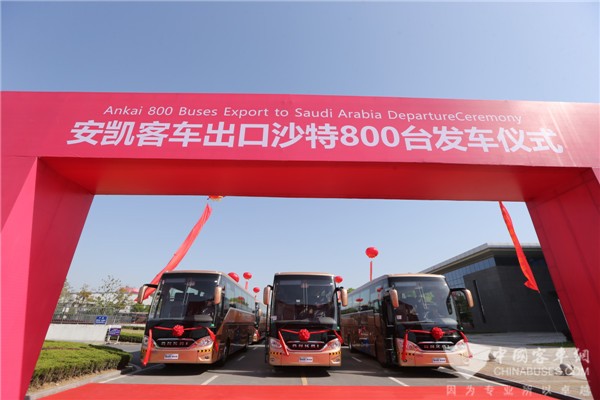 In recent years, Ankai has been strengthening its marketing efforts in the overseas market in response to China's Belt Road Initiative. In 2017, Ankai exported 500 units buses to Myanmar, 600 units buses to Saudi Arabia and 70 units to Kazakhstan. In addition, it made its successful entry into Mexico and Ghana. Recently, the world's first electricity powered double-decker manufactured by Ankai officially went into operation in Paris, attracting worldwide media attention.
So far, Ankai has made its presence in over 80 countries and regions across the world, including USA, UK, France, Russia, Australia, UAE, New Zealand, Singapore, South Africa, etc. In addition, it has successfully obtained ADR certificate from Australia, GCC certificate from the Gulf Region, DOT certificate from USA, e/E-mark certificate from EU, GOST certificate from Russia.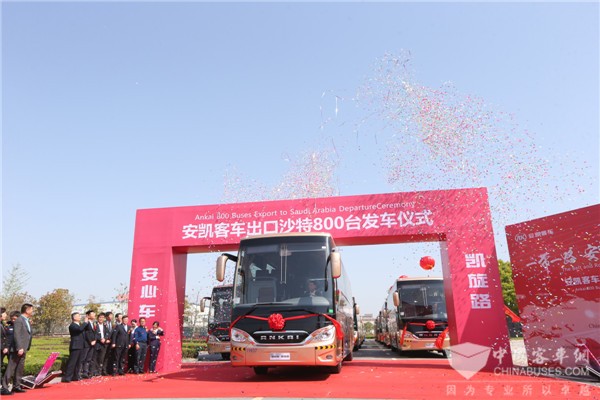 Editor:ida
Related China Bus News