King Long Rolls Out a 12-meter Hydrogen Fuel Cell City Bus
2018-04-09 Author: Source:www.chinabuses.org
Summarize:After three years hard work, King Long officially released a 12-meter Hydrogen Fuel Cell City Bus XMQ6127AGFCEV In addition, its fuel cell systems, with a power ranging from 60 to 100 KW, can be instantly mounted on different vehicle models to provide highly efficient power solutions
After three years hard work, King Long officially released a 12-meter Hydrogen Fuel Cell City Bus XMQ6127AGFCEV. In addition, its fuel cell systems, with a power ranging from 60 to 100 KW, can be instantly mounted on different vehicle models to provide highly efficient power solutions. "The market already has high expectations for King Long Hydrogen Fuel Cell City Buses and we believe that King Long will continue to play a leading role in China's Fuel Cell industry," says a bus expert.
According to King Long, XMQ6127AGFCEV has already been through a one-year trial operation in Fujian province with a continuous driving distance of 800 km, delivering consistently smooth and impressive performances.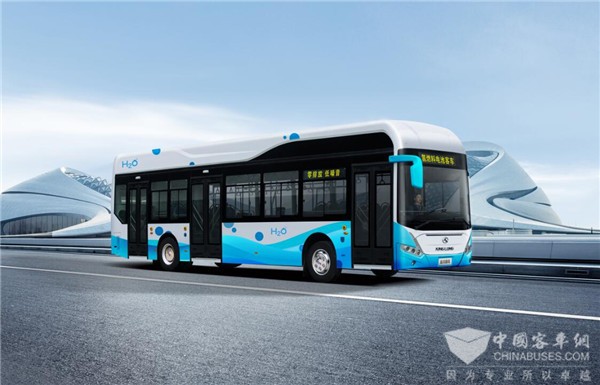 With a monocoque body structure, XMQ6127AGFCEV has successfully cut its body weight and at the same time improved its overall resilience. Its hydrogen cylinders, made of carbon fiber with aluminum liner, are equipped with highly sensitive leakage & collision sensors. In case of emergencies, they will automatically shut down to ensure the safe operation of the vehicle.
A real-time monitoring platform has also been built to monitor the operation of every King Long Hydrogen Fuel Cell City Buses. The vehicle's lane deviation system, front collision system and anti-speeding system will further ensure the safety of all passengers on board.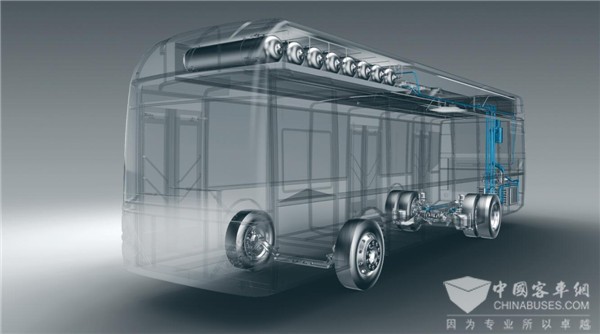 In 2010, King Long officially started research and development work on Hydrogen Fuel Cell City Buses. In 2016, King Long developed its first unit Hydrogen Fuel Cell City Bus, which has pushed China's Hydrogen Fuel Cell City Bus manufacturing industry to a new historical height.
In the near future, King Long is planning to roll out a series of Hydrogen Fuel Cell City Buses measuring 8-meter to 12-meter in length.
Editor:ida
Related China Bus News