70 Units Ankai Buses Delivered to Kazakhstan for Operation
2018-03-09 Author: Source:www.chinabuses.org
Summarize:Just after China's spring festival, Ankai delivered 70 units gas-powered buses to its customer Saryarka Avto
Just after China's spring festival, Ankai delivered 70 units gas-powered buses to its customer Saryarka Avto Prom in Kazakhstan. All measuring 8.5 meters in length, the new buses will arrive in Aktobe State to help it build a greener and more intelligent public system.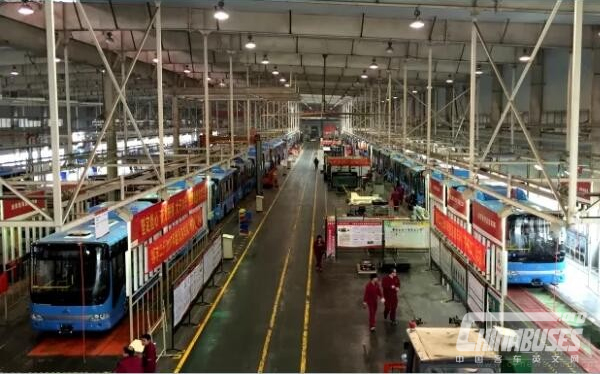 With the Belt Road Initiative, Ankai is blessed with unprecedented opportunities in its overseas market. To further strengthen its international presence, it has been taking various measures to market its buses in Kazakhstan and other Central Asian markets.
Having earned a solid reputation in Kazakhstan, Saryarka Avto Prom is specialized in assembling and marketing passenger vehicles and commercial vehicles. By introducing Ankai buses ranging from 8.5-meter, 10.5-meter and 12-meter fossil-fueled and natural gas fueled vehicles, the company is set to provide more convenient and more environmentally friendly transport services for local citizens.
Despite the extreme weather conditions in Aktobe State, Ankai buses fully meet all the stringent requirements and are set to impress local bus operators and passengers. Having well stood the test of time, Ankai natural gas fueled bus is equipped with four gas tanks. After getting a refill, it is able to drive over 400 km even in extreme low temperatures.To create a warm travel environment for all passengers, Ankai bus has double-layered glass and a fuel oil heater made by Spheros based in Germany. In just ten seconds, the interior of the bus can be fully heated. In addition, the heater achieves higher economy and higher environmental friendliness compared with an air-conditioning system. (www.chinatrucks.com)
Editor:Ida
Related China Bus News