200 Units Golden Dragon Electric Buses to Start Operation in Longyan
2018-03-09 Author: Source:www.chinabuses.org
Summarize:Recently, Longyan city in Fujian revealed that 200 units Golden Dragon electric buses with a total value of 130
Recently, Longyan city in Fujian revealed that 200 units Golden Dragon electric buses with a total value of 130 million RMB would soon be put into service to replace those fuel-guzzling vehicles and also to give the city a facelift.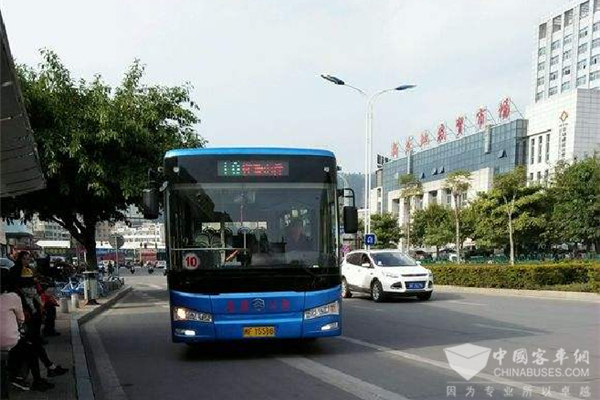 These new electric buses, measuring 10.5 meters and 8.5 meters in length, all boast attractive looks and optimized interior. Moreover, they generate zero amount of pollutants and achieve superb maneuverability. Through the long-distance monitoring platform, all of them reach high level of intelligence. The aluminum body structures have also contributed significantly to improve these vehicle's successful weight loss.
Last year, the first batch of Golden Dragon electric buses officially went into operation in Longyan. So far, they have been working smoothly for over three months. "It used to take twenty minutes for me to travel by bus to work. Now with the new buses, I only need to spend 15 minutes on the bus. Moreover, the vehicle has much more spacious room and is more stable while in operation," said Miss Shi, a local citizen. A bus driver surnamed Lin also could hardly contain his satisfaction with the new vehicle, saying the new vehicle has made his work ever more pleasant.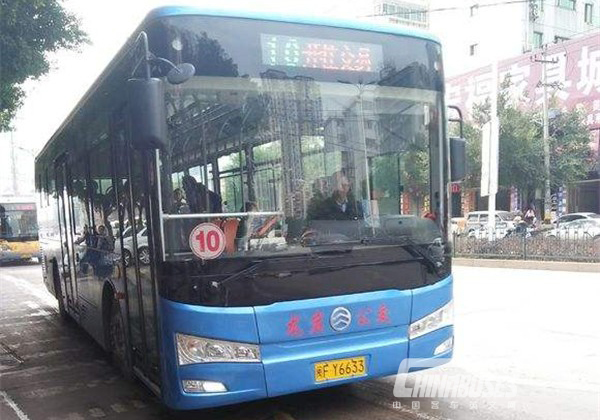 In recent years, Longyan Municipal Government has been making great efforts to build a greener public transport system for local citizens. According to the city's development plan, the number of new energy buses working in the city will reach 700 units by 2020. In addition, passengers without changes no longer need to worry thanks to the cashless pay systems mounted on board. (www.chinabuses.org)
Editor:Ida
Related China Bus News