Ankai Buses Serve 2018 "Two Sessions" With High Standards
2018-03-08 Author: Source:www.chinabuses.org
Summarize:From March 3 to 5, the 13th National People s Congress (NPC), China's top parliamentary body, and China's People's Political Consultative Conference (CPPCC), China's top political advisory body, convened its annual sessions, also known as the "two sessions" in Beijing This year, artificial intelligence (AI) and new energy vehicles are the two major topics which were hotly discussed during the "two sessions"
From March 3 to 5, the 13th National People's Congress (NPC), China's top parliamentary body, and China's People's Political Consultative Conference (CPPCC), China's top political advisory body, convened its annual sessions, also known as the "two sessions" in Beijing. This year, artificial intelligence (AI) and new energy vehicles are the two major topics which were hotly discussed during the "two sessions".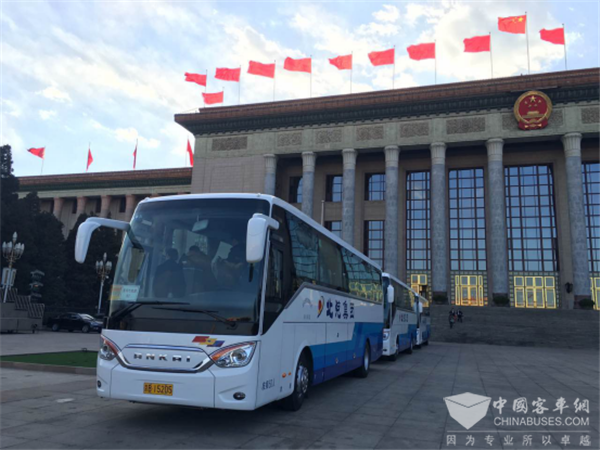 2017 was an eventful year for Ankai. Its self-driving bus and its newly developed new energy buses gained much publicity. This year, Ankai buses, as usual, joined the official bus fleet providing high standard transport services for delegates from all over China. Ankai Best K7 and A9, by making their appearance at such a high-profile event in China, will set the new highest service standards for the "two sessions", providing safer, greener and more comfortable transport services for many delegates. With more streamlined bodies, both K7 and A9 are Ankai's latest fist products and they fully demonstrate the new technological height of China's bus manufacturing industry.
For always, the "two sessions" have set extremely stringent standards for service vehicles. Therefore, those which have been chosen for the event will inevitably attract much media attention. Along with the rising call for higher environmental friendliness, the energy efficiency of the vehicles is one of the key parameters to qualify their entry into this year's "two sessions". Despite the cutthroat competition from a number of rivals, Ankai buses were given the green light to serve "two sessions" this year thanks to their state-of-art technologies, unrivaled safety standards and superb after-sales services.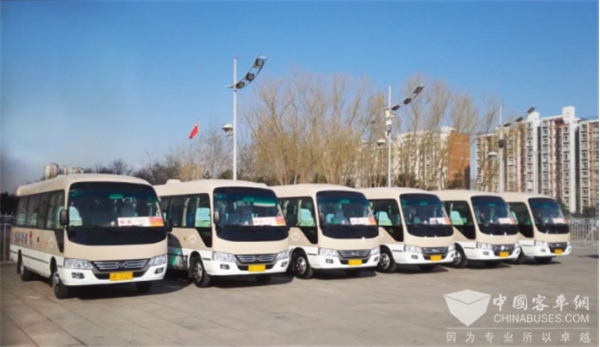 To ensure the smooth operation of each Ankai vehicle, preparations have long been made before March this year. Technicians from Ankai have conducted several rounds of stringent overall health check on all vehicles, making sure they are all in their best conditions. In late February, all Ankai vehicles officially entered into a new period with intense working schedules.
Apart from the "two sessions", Ankai buses have already made their appearance at a number of high-profile events both at home and abroad, such as the 19th National Congress of the Communist Party of China, G20 Summit, China's V-day Parade, Davos Forum in Dalian, World Expo in Shanghai, and Beijing Olympic Games.(www.chinabuses.org)
Editor:ida
Related China Bus News