"Yutong Cup • Perfect Driver" campaign kicks off in Cambodia
2018-03-05 Author: Source:www.chinabuses.org
Summarize:The opening ceremony of "Yutong Cup • Perfect Driver " campaign was successfully held at the city hall of Phnom Penh, capital city of Cambodia on February 5, 2018 Leng Aunny, vice mayor of Phnom Penh, hosted the event
The opening ceremony of "Yutong Cup • Perfect Driver" campaign was successfully held at the city hall of Phnom Penh, capital city of Cambodia on February 5, 2018. Leng Aunny, vice mayor of Phnom Penh, hosted the event.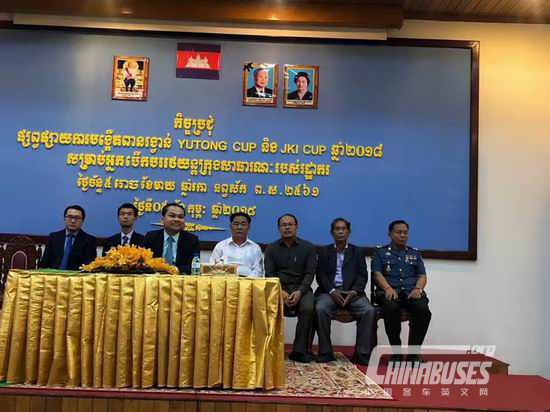 In August of 2017, 98 units of Yutong city buses started to run in Cambodia. After six-month operation, Yutong buses were highly praised by the local government, citizens and media due to theexcellent product performances and services. In order to help Phnom Penh City Bus Authority improve the management effect of drivers and showcase Yutong's image of "Creating greater value for customers", the Phnom Penh City Bus Authority and Yutong jointly held the "Yutong Cup • Perfect Driver" campaign.
The activity started from January this year. Based on the accident records, fuel consumption records, daily inspection and regular maintenance records, praising and complain of passengers, as well as the automatic rating function of intelligent system, ten "perfect drivers" will be awarded every month. Moreover, three best drivers will be selected every six months who would be given the chance to visit Yutong headquarters in China.
The campaign program was welcomed by both the Phnom Penh municipal government and bus drivers. In 2018, the Phnom Penh municipal government and Yutong will further carry out cooperation in various fields to boost the urban public transport development in Phnom Penh and further enhance the influence and reputation of "Made in China" in Cambodia.(www.chinabuses.org)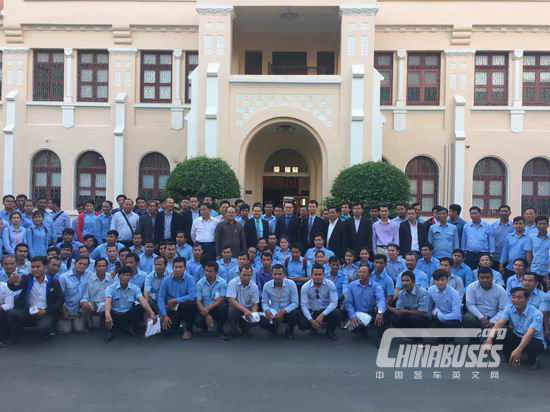 Editor:ida
Related China Bus News