Fuel Cell Buses Start Operation in Chengdu China
2018-03-02 Author: Source:www.chinabuses.org
Summarize:On February 28, a grand ceremony was held in Chengdu to mark the delivery and operation of two Shudu CDK6900 fuel cell buses in Sichuan province
On February 28, a grand ceremony was held in Chengdu to mark the delivery and operation of two Shudu CDK6900 fuel cell buses in Sichuan province.
Jointly developed by Dongfang Electric Corporation (DEC) and Chengdu Bus Co., Ltd., Shudu CDK6900 fuel cell bus measures 9 meters in length and is equipped with fuel cells and control systems independently developed by DEC. Consuming 3.8 kg of hydrogen every 100 kilometers, the vehicle can reach a maximum speed of 69 km/h. In addition, it can drive 500 km continuously.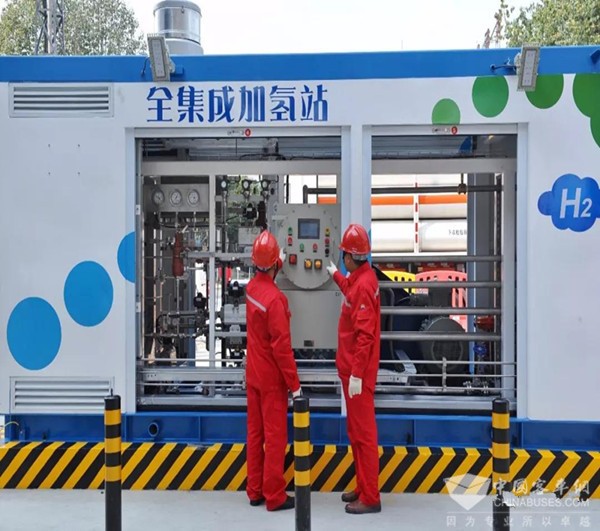 Acting as a demonstration project, the operation of the two fuel cell buses will greatly promote the hydrogen energy related industries.
On the same day, the first hydrogen refill station in southwest China started operation in Chengdu, marking a new milestone for hydrogen utilization in the province. Capable of refilling 400 kg of hydrogen each day, the station can refill five to ten fuel cell buses everyday.
According to sources, Sichuan province is making all efforts to speed up the application of fuel cell buses. Another hydrogen refilling station with a daily refilling capacity of 600 kg will be put into operation in May this year, laying a solid foundation for the continued growth of the hydrogen energy industry.(www.chinabuses.org)
Editor:ida
Related China Bus News