Microvast Fast Recharging Batteries Serve 2018 Winter Olympic Games
2018-02-10 Author: Source:www.chinabuses.org
Summarize:On February 9, the 23rd Winter Olympic Games officially kicked off in Pyeongchang, South Korea A batch of Foton
On February 9, the 23rd Winter Olympic Games officially kicked off in Pyeongchang, South Korea. A batch of Foton AUV electric city buses, which are equipped with Microvast fast recharging batteries were designated as the official vehicles to serve athletes and tourists, providing carbon-free services.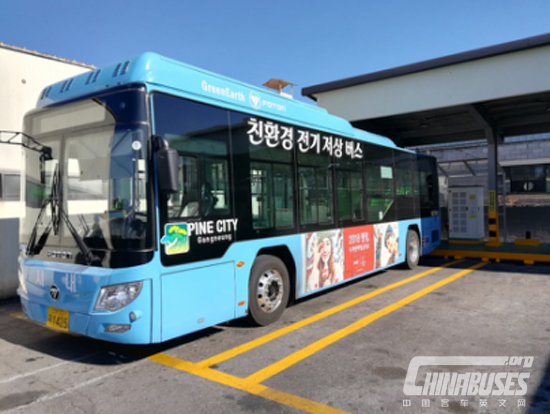 To ensure the high-level of environmental friendliness of the games, South Korean governments have made great efforts, introducing electric city buses from China. All these buses not only provide green transport services for passengers, but also offer a precious opportunity for them to experience greener public transport services. Throughout the whole event, all these electricity powered city buses are undoubted another big highlight outside the competing arena.
Despite the extreme cold weather with temperatures dropping to minus 15 degrees, Microvast fast recharging batteries achieve high reliability. It only takes 10-15 minutes for them to be fully recharged and ensure the smooth operation of vehicles.
So far, Microvast fast recharging batteries have made their appearance in a number of high-profile events, including APEC Summit in Beijing in 2014, World Expo in Astana in Kazakhstan, BRICS Summit in Xiamen, delivering smooth and greener transport services and gaining wide recognition among customers. (www.chinabuses.org)
Editor:Ida
Related China Bus News