Ankai Secures Two Orders From Saudi Arabia with a Combined Value of 401 Million RMB
2018-02-09 Author: Source:www.chinabuses.org
Summarize:Recently, Ankai signed two sales agreements with Hafel Transport Co , Ltd (hereafter referred to Hafel), the largest transportation service provider in Saudi Arabia The agreements, which are worth 33 248 million USD and 30 706 million USD respectively, have a combined value of 401 million RMB The sales agreements represent another major accomplishment made by Ankai in its global expansion, which will generate positive impacts on its sales income and total profits in 2018
Recently, Ankai signed two sales agreements with Hafel Transport Co., Ltd. (hereafter referred to Hafel), the largest transportation service provider in Saudi Arabia. The agreements, which are worth 33.248 million USD and 30.706 million USD respectively, have a combined value of 401 million RMB. The sales agreements represent another major accomplishment made by Ankai in its global expansion, which will generate positive impacts on its sales income and total profits in 2018.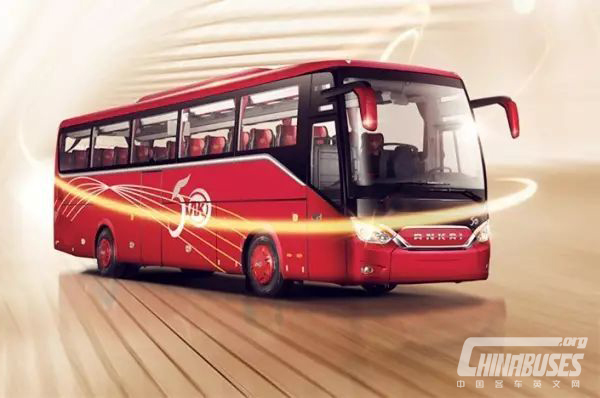 In 2017, Ankai delivered 600 units A9 buses with a total value of 333 million RMB to Hafel.
For many years, Saudi Arabia is China's largest trading partner in West Asia. Along with its huge investments in its infrastructure construction, the country is set to witness fast growth in its bus market. As it relies heavily on importing vehicles, Chinese bus brands enjoy huge market potentials.
Since entering Saudi Arabia in 2007, Ankai has been making great efforts to marketing its products in the country. Considering the harsh weather conditions there, Ankai has made a host of adjustments to suit the market. In 2011, 3,000 units Ankai school buses made their way to Ankai, setting a new record.
Currently, Ankai boasts the largest number of buses in operation in Saudi Arabia. Along with the rising popularity of Ankai buses in the country, it has been gaining increasing recognition in UAE, Iran, Kuwait, and other Middle East countries. To meet the rising demands, Ankai has already built a well-connected sales & service networks in the region. (www.chinabuses.org)
Editor:ida
Related China Bus News