370 Units Golden Dragon Electric City Buses Start Operation in Huhhot
2018-02-07 Author: Source:www.chinabuses.org
Summarize:On January 26, 370 units Golden Dragon electric city buses officially started operation in Huhhot, Inner Mongolia Autonomous Region
On January 26, 370 units Golden Dragon electric city buses officially started operation in Huhhot, Inner Mongolia Autonomous Region.
According to the bus maker, Golden Dragon electric city buses have already made their way to Inner Mongolia, Jilin and Liaoning, fully meeting the demanding requirements in the extreme cold weather.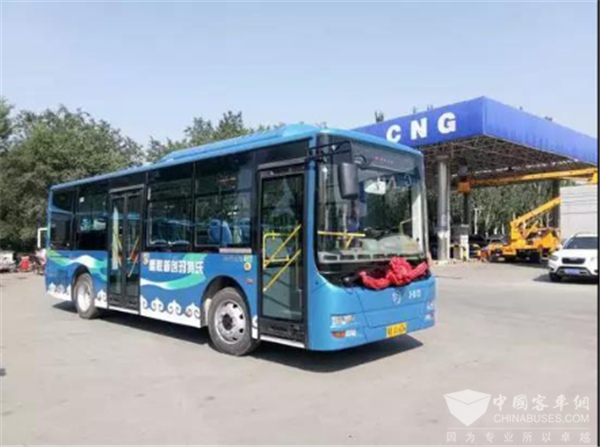 Recently, even the temperature dropped to minus 20 degrees, it only took about five minutes for Golden Dragon electric buses to start its operation. In sharp contrast, other vehicles normally spend 30 minutes getting going.
So far, all 370 units Golden Dragon electric buses have been operating smoothly, fully demonstrating its high reliability and impressive performances.
Generating zero amount of pollutants and very little noise, Golden Dragon electric buses are much more comfortable. Furthermore, they help bus operators cut their operation costs significantly.
To ensure the smooth operation of all these environmentally friendly buses, six 240 kw recharging posts and three 120 kw recharging posts have already been built.
So far, Golden Dragon electric city buses can be found on K3, K5, 27, 53, 4, 26, BRT routes, providing greener and more comfortable transportation services for over 1.55 million passengers in Huhhot.(www.chinabuses.org)
Editor:ida
Related China Bus News