74 Units Foton AUV & Yutong Fuel Cell Buses to Operate in Zhangjiakou
2018-02-01 Author: Source:www.chinabuses.org
Summarize:On January 26, 74 units fuel cell buses successfully won the bids for Zhangjiakou city's city bus procurement bidding According to sources, with all these environmentally friendly vehicles put into operation, the city will boast the largest number of fuel cell buses in the whole world
On January 26, 74 units fuel cell buses successfully won the bids for Zhangjiakou city's city bus procurement bidding. According to sources, with all these environmentally friendly vehicles put into operation, the city will boast the largest number of fuel cell buses in the whole world.
Four bus makers attended the bidding. After several rounds of intense competition, Foton won an order of 49 units Foton AUV 10.5-meter fuel cell buses and Yutong won 25 units 12-meter fuel cell buses. All the 74 units vehicles are scheduled to hit the roads in Zhangjiakou early this year.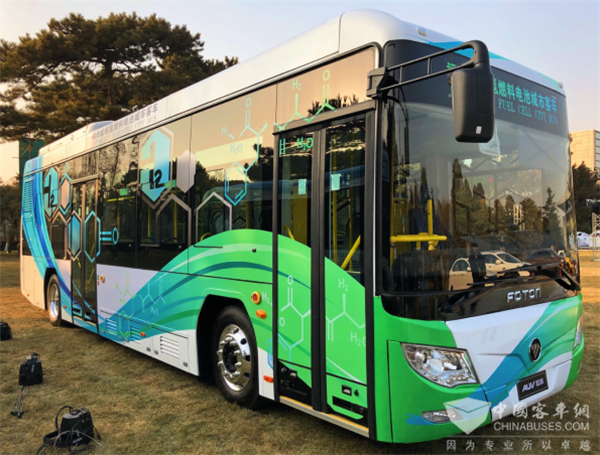 Foton AUV 10.5-meter fuel cell bus BJ6105FCEVCH is equipped with state-of-art technologies. After a ten-minute refill of hydrogen, the vehicle is able to run 500 km continuously. With luxurious and environmentally friendly interior and ergonomically designed seats, the vehicle is an ideal choice for passenger transportation in urban areas, meeting people's increasing demands for more travel comforts and higher environmental friendliness.
Yutong 12-meter fuel cell bus ZK6125FCEVG5 achieves higher safety standards, higher reliability, higher fuel economy and more powerful performances. Its multi-functional steering wheel, intelligent monitoring system and panoramic camera are just a few highlights of the vehicle.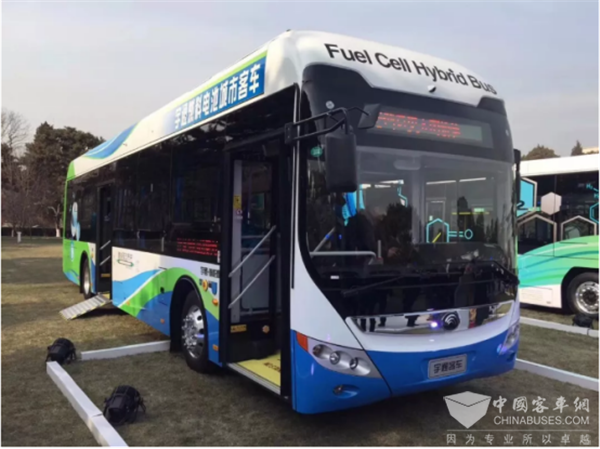 Many bus operators across China are planning to put more fuel cell buses on the road. Experts believe that the 2022 Beijing Winter Olympic Games, which Zhangjiakou is a co-host city, will provide a great opportunity for the commercialization of fuel cell buses in China and across the world.(www.chinabuses.org)
Editor:ida
Related China Bus News