Foton AUV Fuel Cell City Buses Serve EV China 100 (2018) Forum
2018-01-23 Author: Source:www.chinabuses.org
Summarize:On January 20 and 21, China EV 100 (2018) Forum was held at Diaoyutai State Guesthouse in Beijing 30 units Foton AUV 8 5-meter fuel cell city buses were designated as the official carriers for the high-profile event, providing transport services for all participants
On January 20 and 21, China EV 100 (2018) Forum was held at Diaoyutai State Guesthouse in Beijing. 30 units Foton AUV 8.5-meter fuel cell city buses were designated as the official carriers for the high-profile event, providing transport services for all participants.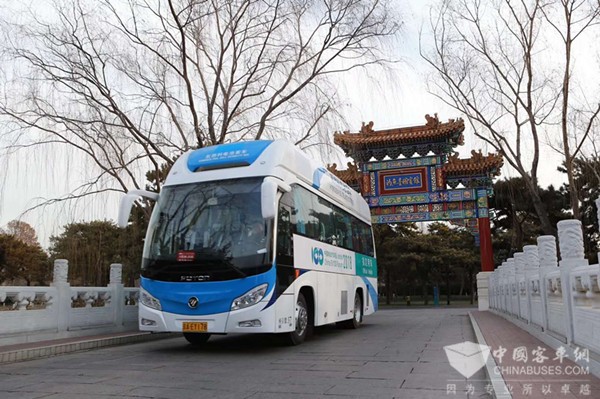 The vehicle serving at this year's forum is Foton AUV BJ6852 fuel cell city bus. Equipped with internationally advanced dry film technology, the vehicle is able to start smoothly even in minus 20 degree Celsius. At minus 46 degree Celsius, it will automatically shut up. With a ten minute refill of hydrogen, the vehicle is able to drive 500 km continuously. With a uniquely fashionable appearance, an environmentally friendly interior, ergonomically designed seats, and smart vehicle management system, BJ6852 fuel cell city bus fully meets rising demand for greener public transport in urban areas.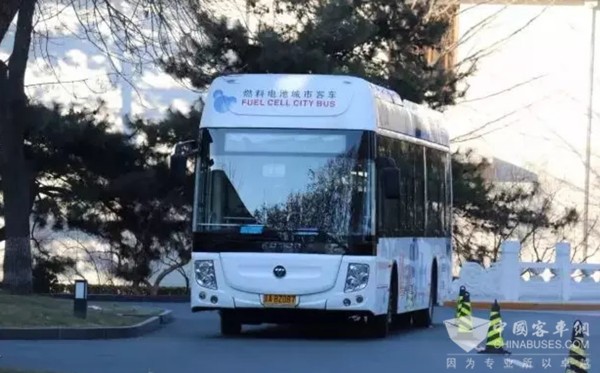 At the 12th Great Influence to China Bus Industry co-hosted by China Civil Engineering Society (CCES) Urban Public Transport Branch and Chinabuses.com, Foton AUV 8.5-meter fuel cell city bus won Future Bus Star Award.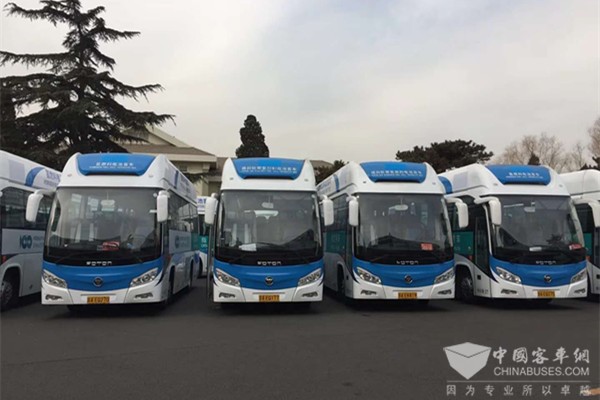 Currently, Foton AUV have several fuel cell bus models, including 8.5-meter fuel cell city bus, 8.5-meter fuel cell intercity bus, 10.5-meter fuel cell city bus, and 12-meter fuel cell city bus, all of which can be widely used for passenger transport, tourist transport, and urban public transport.
In 2017, four units Foton AUV fuel cell buses served at China EV 100 (2017) Forum.
As early as 2006, Foton AUV started its fuel cell bus development program by working closely with Tsinghua University and Beijing SinoHytec Co., Ltd. In 2008, Foton AUV's first generation fuel cell buses were put into service for Beijing Olympic Games. In 2014, Foton AUV's second generation 12-meter fuel cell bus came into market, successfully overcome such shortcomings as high production costs and relatively short lifespan of its batteries. Foton AUV's third generation fuel cell bus secured the world's largest fuel cell bus order in 2016, marking a new milestone in the company's history.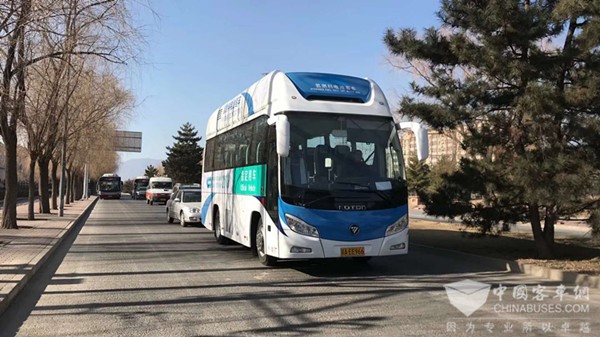 In 2022 Winter Olympic Games held in Beijing and Zhangjiakou, Foton AUV fuel cell buses are scheduled to serve athletes and passengers from all over the world, helping the city host a greener Olympic Games.(www.chinabuses.org)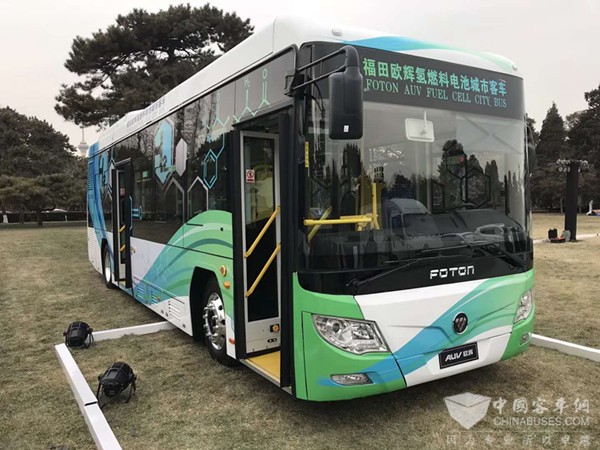 Editor:ida
Related China Bus News