Cummins Pocketed Two Awards at 12th Great Influence to China Bus Industry
2018-01-18 Author: Source:www.chinabuses.org
Summarize:On January 12, the 12th Great Influence to China Bus Industry, co-hosted by China Civil Engineering Society (CCES) Urban Public Transport Branch and Chinabuses com, was held in Beijing Over 180 experts and distinguished guests from various fields gathered in Beijing to witness the historical moment First launched in 2006, Great Influence to China Bus Industry has been held for twelve consecutive years
On January 12, the 12th Great Influence to China Bus Industry, co-hosted by China Civil Engineering Society (CCES) Urban Public Transport Branch and Chinabuses.com, was held in Beijing. Over 180 experts and distinguished guests from various fields gathered in Beijing to witness the historical moment. First launched in 2006, Great Influence to China Bus Industry has been held for twelve consecutive years.
At this year's event, Cummins ISF3.8 liter engine won 2017 Bus Energy-saving and Emission Reduction Technology Award. Cummins ISL8.9 Euro VI engine won 2017 Bus International Marketing Cooperation Award.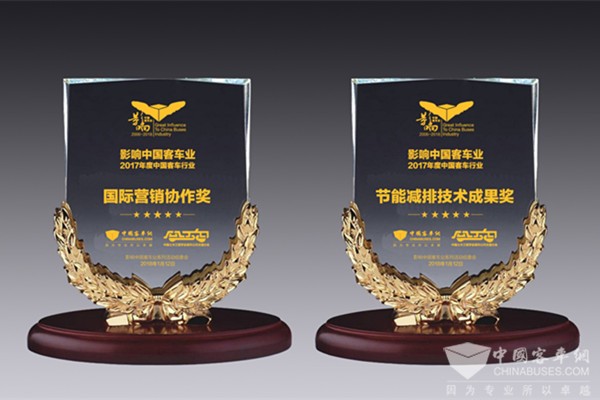 For years, Cummins has been fully committed to developing more environmentally friendly engines for its customers. ISF3.8 liter engine is a new generation diesel-powered engine which super low emissions and unparalleled energy efficiency. With a power ranging from 107 to 168 horsepower, it boasts a more compact structure, a higher fuel economy, a longer lifespan, and a more powerful performance. Moreover, it fully meets Euro VI emission standards.
Having gained wide popularity among city bus operators, tourist bus operators and intercity bus operators, ISF3.8 liter engine has also made an enviable presence in the school bus sector. In 2017, Beijing Canadian International School officially introduced 100 units Yutong school buses equipped with ISF3.8E6154 engines.
In recent years, Cummins has set up stable cooperative ties with Yutong, Foton AUV and several other bus makers, laying a solid foundation for the continued growth of ISF3.8 liter engines.
Cummins ISL8.9 Euro VI engine has a power ranging from 280 to 400 horsepower. With a more compact structure and a lighter weight, it delivers more powerful performances and achieves higher fuel economy, making it an ideal choice for large-sized buses and long-distance passenger coaches. So far, the engine has been mounted on BRT bus fleet in Urumqi. In addition, 200 units King Long luxury coaches equipped with the engine were exported to Israel and Europe in 2017.
In recent years, along with the constantly rising status of Chinese bus brands in the global market, Cummins has greatly strengthened its presence in the overseas market, specially in Europe, USA, Southeast Asia, Australia, South America, and the Middle East.(www.chinabuses.org)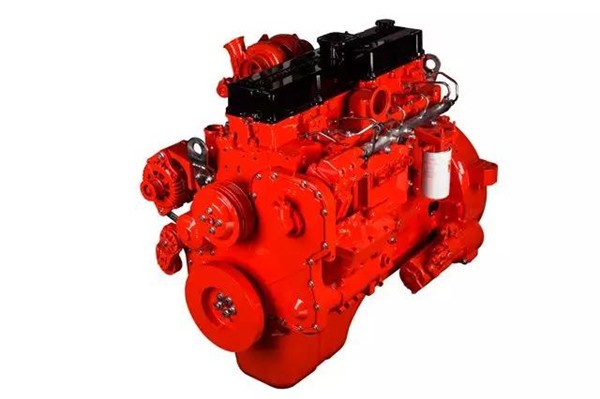 Editor:ida
Related China Bus News