Zhongtong Overseas Sales Gets Off a Good Start in 2018
2018-01-10 Author: Source:www.chinabuses.org
Summarize:In August 2017, Zhongtong secured a deal of 200 units city buses from Khabarovsk, Russia After their smooth operation for nearly half a year, the city placed an order of 60 units city buses just a few days ago
In just a matter of a few days, Zhongtong has received several orders from overseas, getting off a good start for its business in 2018.
In August 2017, Zhongtong secured a deal of 200 units city buses from Khabarovsk, Russia. After their smooth operation for nearly half a year, the city placed an order of 60 units city buses just a few days ago.
In 2014 Sochi Winter Olympic Games, Zhongtong was officially designated as the official vehicle for the games. Despite the stringent standards for overseas vehicles brands, Zhongtong buses have established a formidable presence in a number of cities across Russia, including Moscow, West Siberia, St. Petersburg, and Blagoveshchensk.
To win the heart of its customers in Russia, Zhongtong has taken a number of concrete measures, including making timely adjustments to its products so as to suit the special needs of its operators, establishing its own service networks to provide timely after-sales services, etc.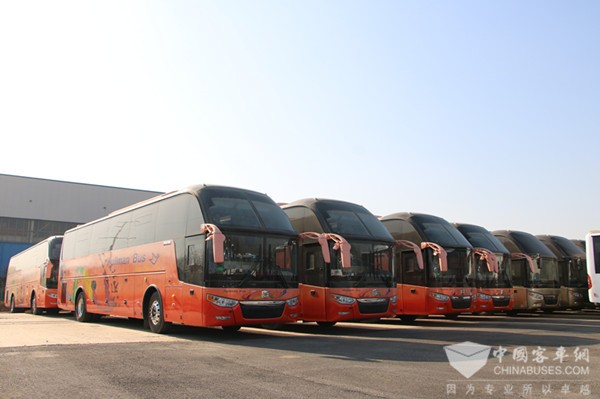 Recently, Saudi Arabia also placed an order of 55 units buses on Zhongtong. In the past, the bus maker's exports to Saudi Arabia were predominantly city buses, school buses and small coaches. More recently, some encouraging changes have occurred. Zhongtong's large-sized luxury coaches for tourists have been gaining increasing popularity in the country. The latest order of Zhongtong 12-meter Shijia coaches will soon join the hundreds of the vehicles now operating smoothly in the country. With more diversified products in the country, Zhongtong is set to maintain a robust growing momentum in Saudi Arabia in 2018.
The order of 30-plus units Zhongtong buses from South America has also attracted great media attention. Thanks to Zhongtong Navigator's smooth operation in the region in recent years, the bus maker has gradually earned itself a solid reputation, posing an immediate challenge to Maco Polo, a bus brand from Brazil. In 2017, 50 units Zhongtong luxury double-deckers arrived in South America.
Several other orders came also from Philippines, Thailand, New Zealand, and Africa, showing a strong growing momentum.
Despite its impressive performances in recent years, Zhongtong has been making great efforts to rolled customized vehicle products for its overseas markets. Compared with its Shijia vehicles for the domestic market, the ones for the international market have gone through changes in nearly 200 areas. So far, Zhongtong Shijia series buses have obtained certificates from several countries in South America. The first order of Zhongtong buses from Ecuador and Chile will soon be delivered to their customers by the end of this month.(www.chinabuses.org)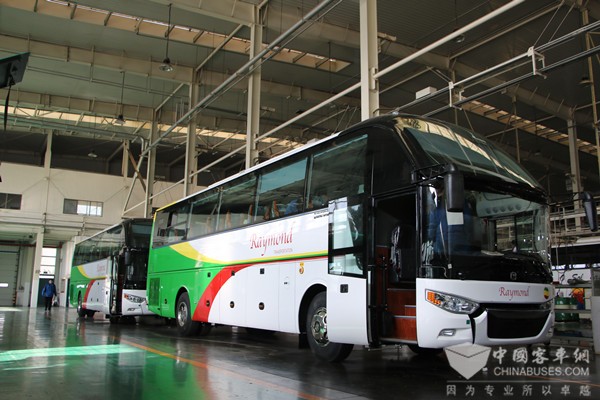 Editor:ida
Related China Bus News