King Long Electric City Buses Takes Fujian Public Transport to a Brand New Era
2018-01-02 Author: Source:www.chinabuses.org
Summarize:On December 29, a grand ceremony was held in Fuzhou to mark the delivery of over 1,000 units of new energy city buses in Fujian province At the ceremony, over 500 units of electric city buses made by King Long officially delivered to its customers
While embracing 2018, Fujian province is now ready to turn a new page in its public transport sector.
On December 29, a grand ceremony was held in Fuzhou to mark the delivery of over 1,000 units of new energy city buses in Fujian province. At the ceremony, over 500 units of electric city buses made by King Long officially delivered to its customers.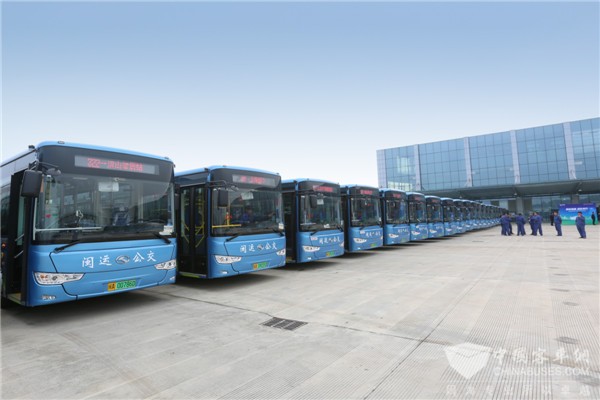 As of the end of December, about 3,000 units of electric buses had been put into operation in Fujian province, providing greener and more convenient public transport services for local people.
As the first eco-civilization pilot area in China, Fujian launched a new round of campaign to promote new energy vehicles across the province.
In August, 2014, King Long electric city buses started operation in Pingtan. Since then, an increasing number of King Long energy-saving and environmentally friendly city buses have made their way to a number of cities in Fujian province.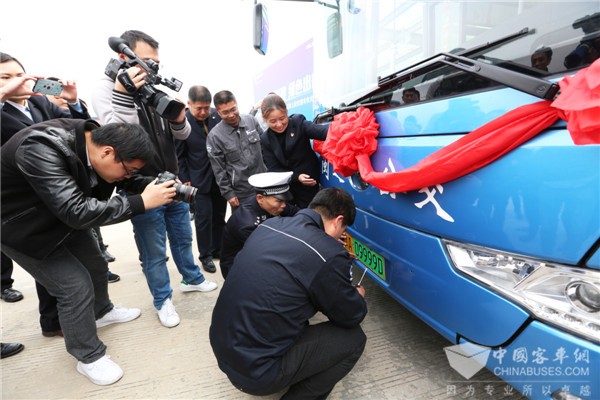 The new batch of King Long electric city buses to be put into operation including a whole City Light series XMQ6802, XMQ6850, XMQ6106 and XMQ6127. Built on the huge success of their predecessors, City Light series buses represent a new height for bus manufacturing technologies. In addition, they have made breakthroughs in six different areas, including appearance, safety, power, quality guarantee, travel comforts for passengers and driving experience for drivers.
City Light series buses are all equipped with shorter rear suspensions and have increased their wheelbase, offering passengers more spacious room. In addition, their CATL batteries with optimized layout enable buses to work smoothly in deeper waters. The high-voltage spare parts including batteries are compartmentalized to ensure the safety of all passengers. King Long's ECO-Chip New Energy Management System and King Long Cloud Service Platform also make the management of electric buses more efficient and intelligent.(www.chinabuses.org)
Editor:ida
Related China Bus News