CRRC Delivers 272 Electric City Buses to Shaoyang
2017-12-19 Source:www.chinabuses.org
Summarize:On December 15, a grand ceremony was held in Shaoyang Administrative Center Square to mark the official delivery of 272 units electric city buses made by CRRC to their customer in Shaoyang So far, over 400 units CRRC electric city buses have been put into service in the city
On December 15, a grand ceremony was held in Shaoyang Administrative Center Square to mark the official delivery of 272 units electric city buses made by CRRC to their customer in Shaoyang. So far, over 400 units CRRC electric city buses have been put into service in the city.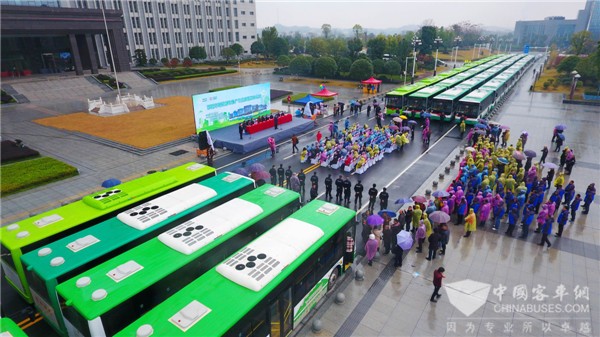 Yin Linbo, Deputy Director of Hunan Provincial Economic & Information Committee, Cai Dianwei, Vice Mayor of Shaoyang city, Shen Yuxiang, president of Hunan CRRC Times Electric Co., Ltd., Wang Hongbo, president of Hunan Shaoyang Xiangyun Group Co., Ltd., together with over 300 journalists and bus experts witnessed the historical moment.
According to Yin Linbo, Hunan province is planning to put 156,000 units new energy vehicles on the road during the 13th Five-Year Plan. In response to such an ambitious drive, Shaoyang has been constantly strengthening its efforts to popularize new energy vehicles, aiming to provide greener, more convenient and more comfortable public transport services for local people. "CRRC electric city buses are clean, spacious, and safe. They have significantly boosted our city image," proudly said a local passenger.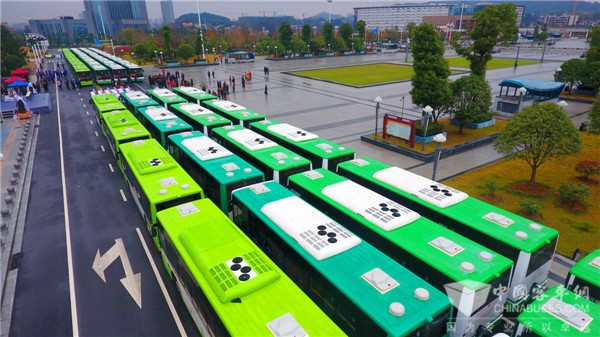 In 2016, over 150 units CRRC 8-meter electric city buses were put into service in Shaoyang. According to Shanyang Xiangyun Group, all these buses are not only fashionable in their looks and highly maneuverable, but also deliver powerful performances. Statistics show that each CRRC electric city bus helps the company cut its fuel costs by 68%, maintenance costs by 50%. Each year, CRRC electric bus fleet will help the bus operator save 2.6 million RMB in fuel costs and 0.5 million RMB in maintenance costs.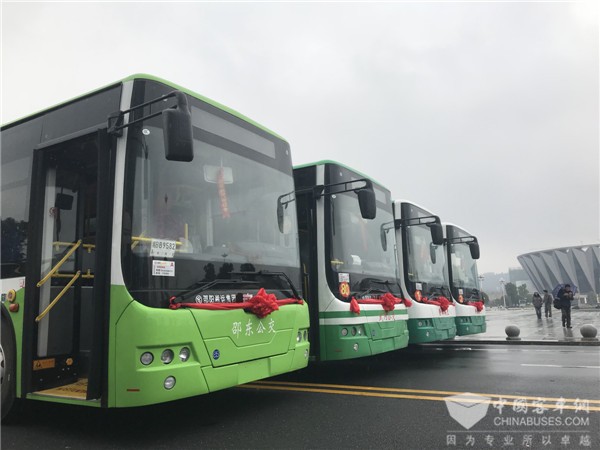 In recent years, Shaoyang Xiangyun Group has been attaching paramount importance to its business transformation. By embracing the internet, it provides a host of services (online booking, intercity vehicle reservation, intercity logistic services, designated driving services, travel coach operation, urban vehicle reservation) for its customers, saving them both troubles and costs. Such an achievement is unimaginable without CRRC's Yunzhitong system, which is an internet-based vehicle management platform. It can provide real-time monitoring and send trouble alarms and vehicle maintenance reminders to bus operators through accurate calculations, analysis and diagnosis.(www.chinabuses.org)
Editor:
Related China Bus News