BYD Electric Buses Start Operation in Okinawa
2017-12-04 Author: Source:www.chinabuses.org
Summarize:On December 1, a batch of BYD K9 electric buses was officially delivered to Okinawa, Japan for operation, making a history in Chinese bus industry According to sources, these new vehicles will be chiefly assigned for tourist transportation Apart from generating little noise, they are highly environmentally friendly
On December 1, a batch of BYD K9 electric buses was officially delivered to Okinawa, Japan for operation, making a history in Chinese bus industry. According to sources, these new vehicles will be chiefly assigned for tourist transportation. Apart from generating little noise, they are highly environmentally friendly. Because of these enviable features, they successfully won the customers from Japan.
Matsuda Miki, president of Okinawa Ships Agency, the operator of K9, said he was very much impressed by the strong presence of BYD electric buses in Shenzhen and hoped that BYD electric buses would lead a new trend in Japan as well.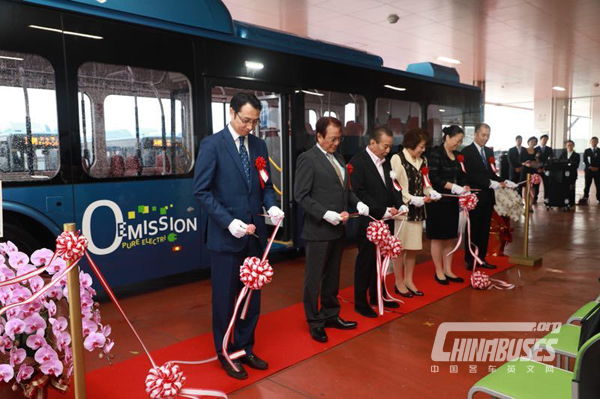 In fact, BYD electric vehicle officially entered Japan by starting its operation in Kyoto two years ago. Before then, Chinese auto brand entering Japan was unheard-of. Its arrival in Japan also made a big splash both in public and media.
Equipped with lithium iron phosphate batteries, bi-directional inverting recharging & discharging technologies, wheel-hub driving system, no-key system, electronically controlled air suspension system, K9 boasts a VTOL, which is is just like a portable power station (324KWh) and provide power for external electric appliances such as refrigerators and electromagnetic ovens.
Guo Yan, the Minister at Chinese embassy to Japan, said the operation of K9 in Japan marked a new beginning for Chinese bus brands in the international market, fully demonstrating the effectiveness of vehicles made in China in combating urban air pollution and energy conservation.
"We hope that we can join hands with Japanese people in promoting greener travels among the public and helping local governments build brand new public transport systems with a high level of environmental friendliness", said Liu Xueliang, General Manager of BYD Asia-Pacific Sales Department. "Japan has become one of BYD's major overseas markets along with its increasing presence in solar energy exploitation, energy storage, and electric forklifts", Liu added.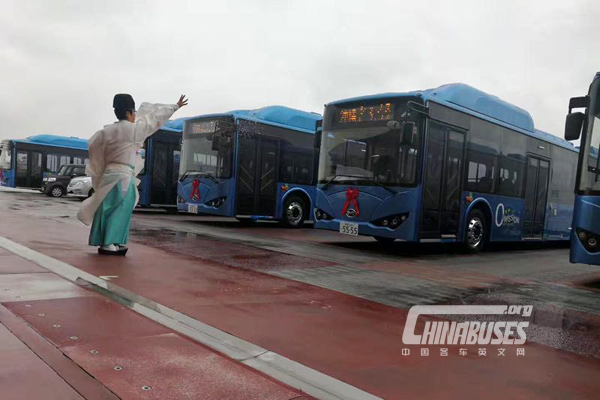 Having delivered hundreds of thousands of electric vehicles to over 200 cities across the world, BYD is confident to provide its global customers highly reliable and more environmentally friendly passenger transport solutions.
As a pioneer in the new energy vehicle industry, it is involved in solar energy exploitation, energy storage development and new energy vehicle development. Currently, it boasts a wide spectrum of products.
Before entering Japan, K9 has passed a number of stringent tests in China, USA, and EU. As early as 2013, it gained entry certificate from the EU. One year later, it was the first electric bus in the world to pass a test in Altoona Bus Testing Center in Pennsylvania, USA. Nowadays, it has established partnerships with a number of enterprises from the USA, UK, Australia, Canada, Brazil, and South Africa, etc., aiming to bringing new energy vehicles into more people's lives.(www.chinabuses.org)
Editor:ida
Related China Bus News