Yutong Overseas Sales Hit a New Record High
2017-11-29 Author: Source:www.chinabuses.org
Summarize:Statistics show that Yutong's overseas sales hit a new record high from January to October this year, reaching 7,245 units, up by 13 6% year on year In the same period last year, its exports stood at 6,375 units In 2016, its total export volume registered at 7,121 units
Statistics show that Yutong's overseas sales hit a new record high from January to October this year, reaching 7,245 units, up by 13.6% year on year. In the same period last year, its exports stood at 6,375 units. In 2016, its total export volume registered at 7,121 units.
From January to September this year, China sold 16,696 units large- and medium-sized buses in the overseas markets. In the same period, Yutong's exports of large- and medium-sized buses reached 6,053 units, accounting for 36.3% of China's overall export volume.
Thanks to the launch of China's Belt Road Initiative a few years ago, China's foreign trade has maintained a fast growing momentum. In response to China's central government's call for going global, Yutong, one of the leading bus brands in China, has been taking various measures to strengthen its presence in the overseas market.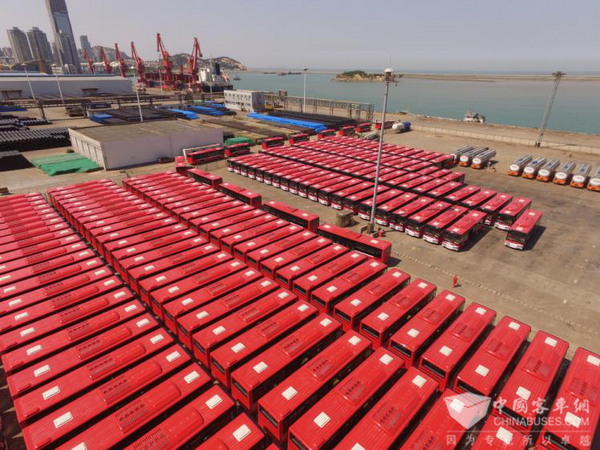 Apart from making a solid presence in over 40 countries along the Belt and Road, Yutong has also set up long-term cooperative ties with local enterprises in Myanmar, Pakistan, Iran, Cuba, etc. Thus, Yutong buses and coaches are now being assembled in these countries as well. Such a new mode of cooperation has not only brought employment opportunites for local people, but also has greatly improved the public transport systems in these countries.
In 2005, Yutong started its overseas expansion. By targeting at the right market, the bus maker has successfully blazed a new trail for its globalization. As of 2016, Yutong buses and coaches had successfully made their way to over 30 countries and regions across the world. Now playing a predominant role in Cuba, Venezuela, it has established an eviable presence in Myanmar, Pakistan, Kazakhstan, France, Bulgaria, Israel, and the United Kingdom. In a number of markets such as Cuba, the United Arab Emirates (UAE) and Russia, it boasts its own spare parts warehouses, which can act more responsively to its customers' special and urgent needs.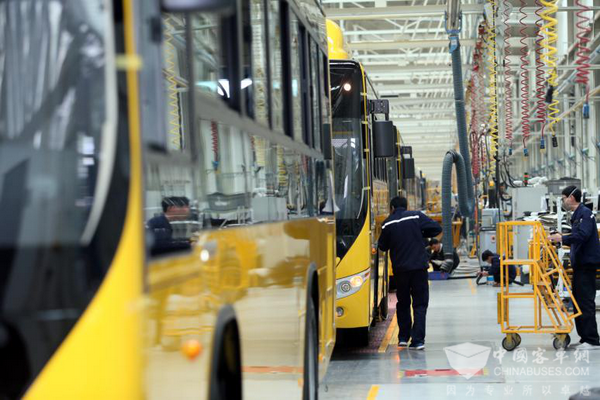 While constantly improving the quality of its vehicles, Yutong has been sparing no efforts to enhance its after-sales services. Nowadays, the company is transforming itself from just a bus manufacturer to a provider of a host of integrated transport solutions. Customers can not only receive more customized vehicle products, but also enjoy a whole package of services, spare parts delivery and management consultations.
These days, Yutong's fast rise to stardom and its unshakable leading position in Cuba has been widely studied and imitated, fully showcasing the company's impressive achievements in its overseas expansion.(www.chinabuses.org)
Editor:ida
Related China Bus News