Busworld Europe 2017, the Last Edition in Kortrijk Turned Out to be the Best Edition Ever
2017-11-02 Author: Source:www.chinabuses.org
Summarize:The 24th edition of the biannual professional bus and coach exhibition Busworld Europe, welcomed 376 exhibitors from 36 countries and received 37,241 visitors from 118 countries
The 24th edition of the biannual professional bus and coach exhibition Busworld Europe, welcomed 376 exhibitors from 36 countries and received 37,241 visitors from 118 countries.
During a marathon of 34 press conferences numerous premières were announced with amazing shows and presentations. More than 300 members of the press coming from 42 countries were present in Kortrijk to report about the Busworld show.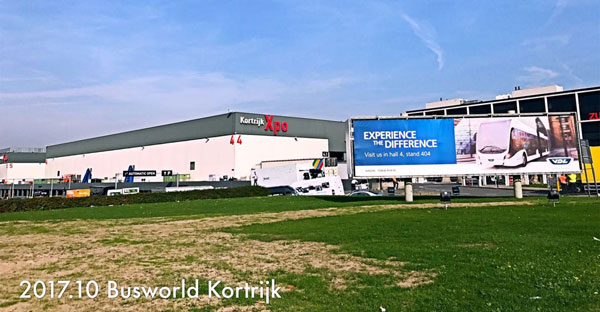 All around the Kortrijk Xpo premises, demonstration vehicles were parked, ready to embark on test rides. The roads around Kortrijk met with a lot of new buses and coaches.
The different side events programme turned out to be very successful too. Many attendees for the 'IRU & Busworld Academy International Coach Conference', the 'India Day' networking event and the 'Hungarian VIP event'. The 'UITP – Busworld International Bus Conference' was even completely sold out counting 450 delegates.
Peter Hinssen's key note presentation during the opening ceremony on the 19th of October, turned out to be impressing the audience. He amazed them with his presentation about 'The Day of Tomorrow' for the bus and coach industry.
At the Busworld Awards Night, three different juries announced their winners.
For the Sustainable Bus Awards 2018 VDL Citea Slfa Electric wins the Sustainable Urban Bus 2018, Iveco Crossway LE Natural Power wins the Sustainable Intercity Bus 2018 and Setra S 516 HD/2 wins the Sustainable Coach 2018.
The Coach of the Year 2018 goes to the Irizar i8.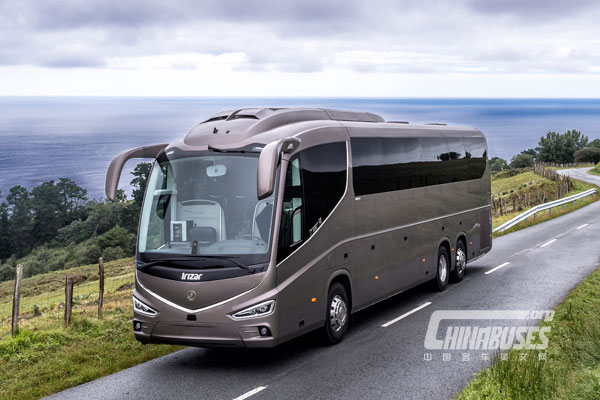 The two Grand Awards in the Busworld Awards competition go to the MAN Lion's Coach in the category coach and the Mercedes-Benz Citaro hybrid of Daimler Buses in the category bus. Next to the main Grand Awards, ten Labels of Excellence are awarded by the jury: a Comfort Label for the Crealis of Iveco Bus and the MAN Lion's Coach; a Design Label for the Mercedes-Benz Tourismo M/2 of Daimler Buses, BMC's Neocity and the
MAN Lion's Coach; A Safety Label for Daimler Buses' Tourismo M/2 and Citaro hybrid; an Ecology Label for VDL's Citea SLF-120 Electric and the E12 of Yutong and last but not least an Innovation Label for the Aptis of Alstom/NTL.
Now the last edition in Kortrijk is rounded off, the Busworld Team can start preparations for the next one in Brussels from 18 to 23 October 2019. Many exhibitors have been asking to book a booth already, but they will have to be patient. A new floorplan will be ready at the latest on the 1st of May 2018, at that moment sales will be opened and all exhibitors will be notified about this.(www.chinabuses.org)
Editor:ida
Related China Bus News