CRRC Electric C10 Won 2017 Energy-saving and New Energy Star Bus Award
2017-10-31 Author: Source:www.chinabuses.org
Summarize:On October 18, the fifth Energy-saving and New Energy Vehicles Exhibition officially raised its curtain CRRC Electric C10 won 2017 Energy-saving and New Energy Star Bus Award The company was recognized as 2017 Outstanding Enterprise in Energy-saving and New Energy Vehicle Industry Both awards were conferred to CRRC Electric by panel of judges from China Internet + New Energy Vehicle Industry
On October 18, the fifth Energy-saving and New Energy Vehicles Exhibition officially raised its curtain. CRRC Electric C10 won 2017 Energy-saving and New Energy Star Bus Award. The company was recognized as 2017 Outstanding Enterprise in Energy-saving and New Energy Vehicle Industry. Both awards were conferred to CRRC Electric by panel of judges from China Internet + New Energy Vehicle Industry.
As a new blockbuster of CRRC Electric, C10, which meets the most stringent European standards, is set to enter EU market soon. With a high strength body structure, the vehicle is 24.5% stronger than its counterparts. In addition, with its batteries mounted at the rear and roof of the vehicle, C10, measuring 10 meters in length, has an increased wheelbase and boasts larger room for passengers.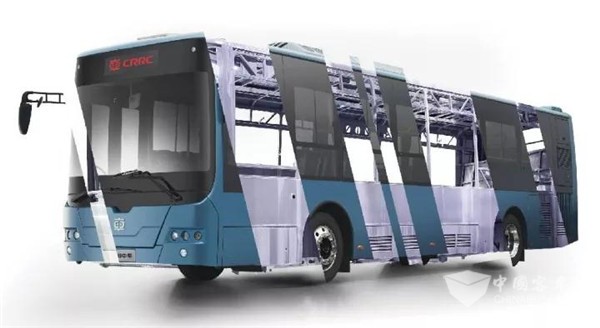 In 2016, 100 units C10 electric buses officially started operation in Guangzhou. To date, they have been working smoothly in the city and has well adapted to the humid and hot weather there. One noticeable feature of the vehicle is that C10 can still operate smoothly in waters with a depth of 500 mm, far exceeding the national standard of 350 mm.
In 2017, CRRC Electric has marked progress in a number of areas, such as its manufacturing technologies, marketing strategies and overseas expansion. With its impressive achievements, it fully deserves the recognition as 2017 Outstanding Enterprise in Energy-saving and New Energy Vehicle Industry.
Soon, CRRC Electric 12-meter intelligent driving bus will be put into trial operation. In addition, its fifth generation T electric power system, features high level of integration, high intelligent control, and efficient driving and braking capacity, will push China's electric bus manufacturing industry to a new historical height.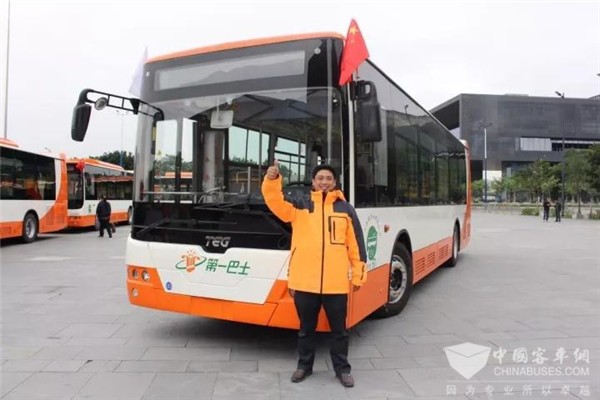 CRRC Electric's "Yunzhitong", an internet of vehicle platform, will soon realize real-time monitoring, long-distance control, intelligent safety analysis, and operation data recording for all its new energy buses.(www.chinabuses.org)
Editor:ida
Related China Bus News