Microvast Fast Recharging Batteries Attend Busworld 2017
2017-10-19 Author: Source:www.chinabuses.org
Summarize:Busworld 2017 is scheduled to kick off in Kortrijk, Belgium on October 20 As the most influential and professio
Busworld 2017 is scheduled to kick off in Kortrijk, Belgium on October 20. As the most influential and professional exhibition on buses, coaches and related spare parts, the event has long become the trend-setter for the global bus industry. This year, Microvast will attend the exhibition (its exhibition booth will be located at Ha114/438 in Kortrijk Exhibition Center, Belgium), bringing its latest MpCO fast recharging batteries and showcasing the considerable progress in China's new energy field.

Compared with its predecessor LpCO fast recharging batteries, MpCO batteries have further elevated their energy density to 170Wh/Kg, up by 41.7%. In addition, they boast a longer lifespan and can be fully recharged in just 10-15 minutes, making them an ideal choice for bus operators.
Apart from MpCO fast recharging batteries, Microvast will also introduce its latest battery modules to its customers from all over the world. With a lighter body weight, the battery module achieves higher safety standards, higher recharging efficiency, longer lifespan and cost-effectiveness.
Along with the growing maturity of recharging posts and other related technologies, electric bus manufacturing industry has been growing robustly in recent years. With the government subsidies gradually phased out of the market, electric buses will soon realize commercialization, leading to more fierce competition among bus makers.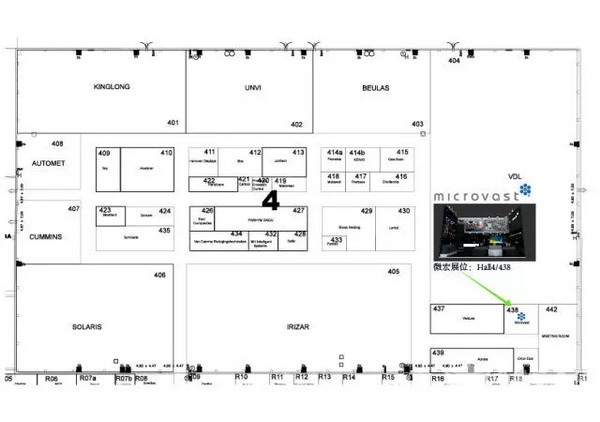 MpCO fast recharging battery made its debut on April 26 this year. In just half a year, it has successfully made its way to a number of major cities in China. To date, the third generation Microvast MpCO batteries have been applied on over 1,000 electric city buses, which are working smoothly in 21 cities in 12 provinces across China. In the ninth BRICS Leaders Summit held in Xiamen, over 300 units city buses equipped with Microvast MpCO fast recharging batteries delivered impressive performances, fully demonstrating their high reliability and high safety standards.
As the leading supplier of fast-recharging batteries, Microvast has established its presence in over 150 cities in six countries. Nowadays, 18,000 sets of Microvast fast recharging batteries can be found in 288 bus operators across the world, cutting the emissions of carbon dioxide by 85,000 tons in total.
In UK, Germany and Turkey, a combined number of over 1,500 units new energy buses are equipped with Microvast fast recharging batteries. In London, the iconic red-colored double-deckers equipped with Microvast batteries are becoming the leading force in helping local authorities combat global warming.
With a fast growing presence in the global market, Microvast is set on becoming a leading player in fast recharging battery market, making its due contributions to the world's concerted efforts to conserve energy and reduce emissions.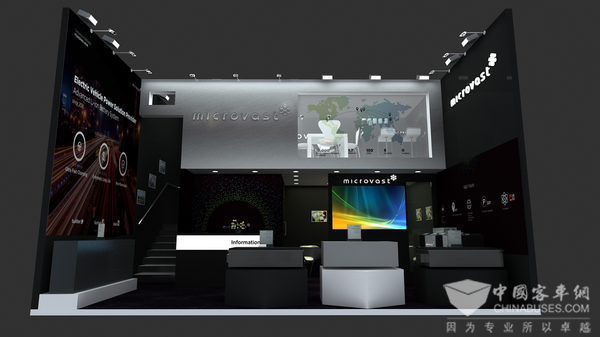 Fast Recharging Electric City Buses Become Trendy in Europe
The biennial Busworld Exhibition will soon kick off in Kortrijk, Belgium. As the most influential and profession exhibition in the world's bus manufacturing industry, the event has long become the platform for all players in the field to monitor the latest trends. In the previous exhibition which was held in October, 2015, hybrid buses and electric buses, especially those with fast recharging power solutions became suddenly visible.
In this year's exhibition, over three quarters of exhibitors are set to put their electric buses or hybrid buses on display. More surprisingly, over half of the exhibitors have their electric vehicles ready to meet global customers.
Volvo will reveal its 7900 electric bus, which can be fully recharged in just six minutes thank to its state-of-art lithium battery system. With a continuous driving distance of 10-20 kilometers, the vehicle can work around the clock when operation conditions fully meet requirements. VDL is planning to roll out a new energy bus using a pantograph to get recharged in just 10-20 minutes.
Considering most bus operators' common practices, slow recharging or battery replacement are not the answers to meet people's needs for public transport. Among all power solutions, electric fast recharging is the best choice for many bus operators in Europe. Boasting rich experiences in developing fast recharging batteries, Microvast, as a pioneer in the field, is set to make a big splash at Busworld 2017. (www.chinabuses.org)
Editor:Ida
Related China Bus News