King Long and Baidu Jointly Released a Driverless Bus
2017-09-22 Author: Source:www.chinabuses.org
Summarize:On September 20, at Baidu Apollo 1 5 Open Technology Release Conference, a King Long driverless bus based on Apollo1 0 immediately grabbed wide media and public attention Many people exclaimed "Automatic driving is really coming into our daily lives!"
On September 20, at Baidu Apollo 1.5 Open Technology Release Conference, a King Long driverless bus based on Apollo1.0 immediately grabbed wide media and public attention. Many people exclaimed "Automatic driving is really coming into our daily lives!"
As the first strategic cooperative partner of Apollo, King Long has markedly increased the level of intelligence of its automatic bus.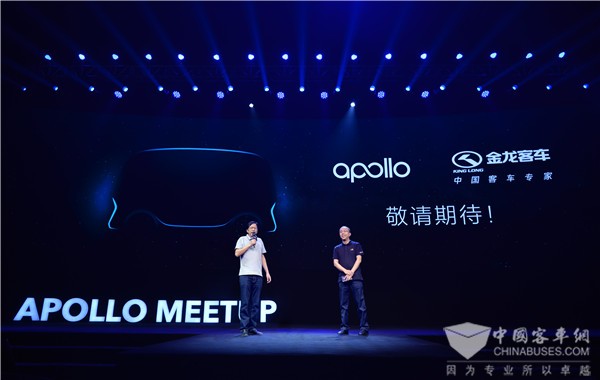 By working closely with King Long, Baidu Apollo is further expanding its business from passenger vehicles to commercial vehicles. The release of King Long driverless bus also fully demonstrates the huge business potential of Apollo in the commercial vehicle industry. Though it might be a small step for two parties' cooperation, it is firmly believed that the growing application of automatic driving technology in the commercial vehicle industry will significantly enhance the the safety standards in the public transport sector.
On July 5 this year, Apollo Open Platform officially went online at Baidu AI Developers Conference. Apollo 1.0 automatic driving technology made its debut. Autonomou Stuff, a US-based start-up, then built an automatic driving vehicle by integrating Apollo 1.0 with a normal Lincoln MKZ passenger vehicle.
In early April this year, King Long officially signed a cooperative agreement with Baidu. In June, the two parties joined hands in technological cooperation. Through their concerted efforts, King Long and Baidu are committed to developing intelligent and connected vehicles (ICVs).
Soon, King Long and Baidu will roll out detailed plans for the commercialization of driverless buses in China.(www.chinabuses.org)
Editor:ida
Related China Bus News