1962 Routemaster with Allison transmission gains Low Emission Bus certification
2017-09-20 Author: Source:www.chinabuses.org
Summarize:Repowered and retrofitted with Allison's new T2100 and FuelSense® 2 0 Max software, the iconic double-decker is ready for London's future emissions standards
BEIJING – A 1962 Routemaster double-decker bus retrofitted with an Allison transmission has become the oldest vehicle to be awarded Low Emission Bus (LEB) certification, matching the environmental credentials of the latest diesel hybrid and alternative fuel buses.
The privately-owned Routemaster, vehicle number RM1005, was repowered with a Cummins ISB 4.5-litre Euro 6 diesel engine. Before undergoing LEB tests in February, its previous Allison transmission was replaced with an Allison T2100 fully automatic transmission featuring FuelSense® 2.0 Max. Allison's recently-launched FuelSense 2.0 software, featuring DynActive™ Shifting, delivers up to 6 percent additional fuel savings beyond the company's original FuelSense software. The conversion was completed by Mitchell Powersystems, Allison's UK distributor, and is available now.
The same engine-transmission combination could enable other Routemaster buses to continue operating in London when Ultra-Low Emission Zone (ULEZ) exhaust emissions standards come into force within the same area as the current Congestion Charging Zone in April 2019. Retrofitting the new engine and transmission would also exempt Routemasters from the new London T-Charge being introduced this October, which imposes a £10 daily surcharge in addition to the Congestion Charge on vehicles that fail to meet exhaust emissions standards.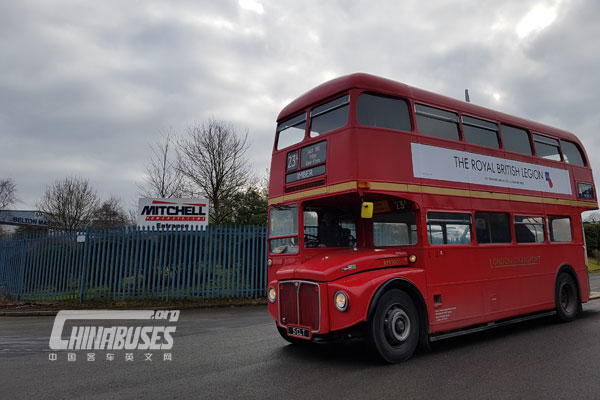 Iconic Routemaster
The last Routemaster was withdrawn from general service in 2005 and the following year, the distinctive double-decker was voted one of Britain's top 10 design icons, placing it in the same company as Concorde, the Supermarine Spitfire, the Mini, the London tube map, and the K2 telephone box. Ten Routemasters currently run as a tourist attraction on London Buses' 'heritage route' between Tower Hill and Trafalgar Square. Of the 2,876 AEC Routemasters built between 1954 and 1968, approximately 1,200 still exist.
RM1005 was purchased for private use in 2007 by Sir Peter Hendy, CBE, current chairman of Network Rail and former commissioner of Transport for London. Sir Hendy drives the bus on special trips in order to raise funds for various charities including the London Transport Museum and Railway Children.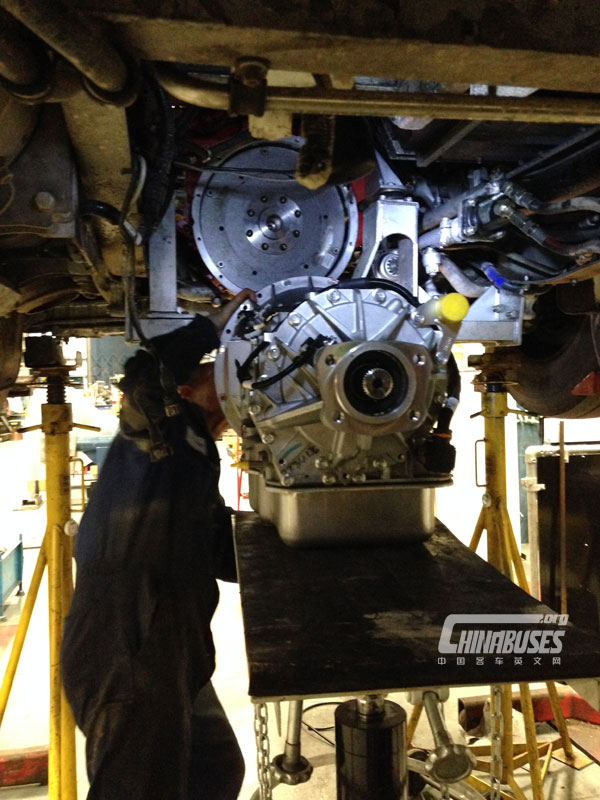 "This conversion demonstrates that it is a viable economic proposition to update old buses and goods vehicles with modern engines and transmissions to keep them meeting the demands for better pollution control and better air quality," said Sir Hendy. "Since fitting the Allison transmission, it's been a huge success. We got good fuel consumption after first changing the engine, but not as good as we'd hoped considering how light the Routemaster is. That's when I realised we could get a much better result with a modern transmission that matches the engine. Now, as well as giving good fuel consumption, it's an absolute dream to drive. It's really smooth, changes gear easily, and has a high speed range the original never had. It shows how far modern engine and transmission technologies have progressed."
The LEB standard was introduced in 2015 by the Department of Transport as a key part of the drive to reduce greenhouse gas emissions from UK bus fleets and to improve local air quality. To gain LEB certification, a bus must achieve a reduction of more than 15 percent in well-to-wheel greenhouse gas emissions (methane, carbon dioxide and nitrous oxide) compared with a Euro 5 diesel bus and must meet the Euro 6 engine standard in other emissions. Euro 6 has delivered a 95 percent reduction in emissions of nitrogen oxides compared with Euro 5 models.(www.chinabuses.org)
Editor:ida
Related China Bus News