Sunlong with Its Subsidiary Company Yuanzheng Auto Attend 14th China-ASEAN Expo
2017-09-13 Author: Source:www.chinabuses.org
Summarize:On September 12,the 14th China-ASEAN Expo officially kicked off in Nanning, the capital city of Guangxi Zhuang Autonomous Region Jointly hosted by 11 countries, this year's expo has attracted businesses and enterprises from 30 countries
On September 12,the 14th China-ASEAN Expo officially kicked off in Nanning, the capital city of Guangxi Zhuang Autonomous Region. Jointly hosted by 11 countries, this year's expo has attracted businesses and enterprises from 30 countries.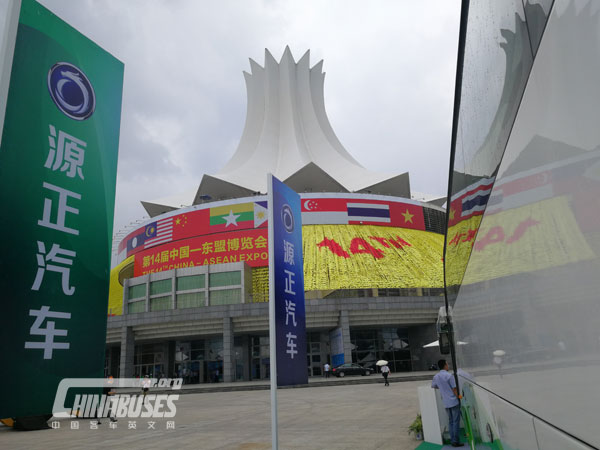 Yuanzheng Automobile, a production base specialized in manufacturing new energy buses and logistic vehicles, brought three latest products on display (SLK6859 fuel cell city bus, HQK6128BEVB electric city bus and SLK6120 new energy bus), aiming to further strengthen its business presence in ASEAN countries. Located in Nanning New Industrial Park, Yuanzheng Automobile is wholly owned by Shanghai-based Sunlong Bus.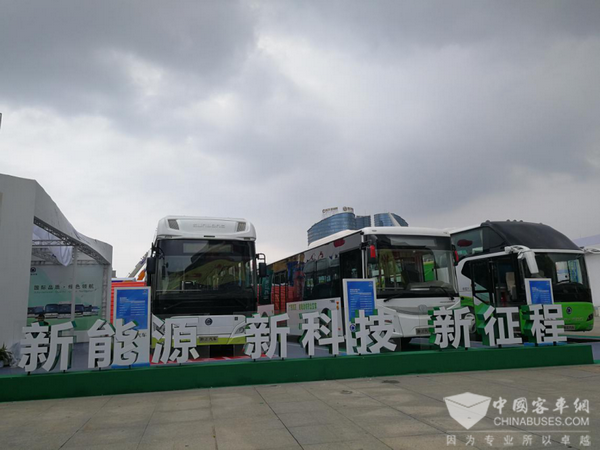 Boasting zero-emission standards, low noise level, high energy efficiency and high safety standards, SLK6859 fuel cell bus represents the mainstream trend for future bus development. In addition, it has achieved much higher level of intelligence.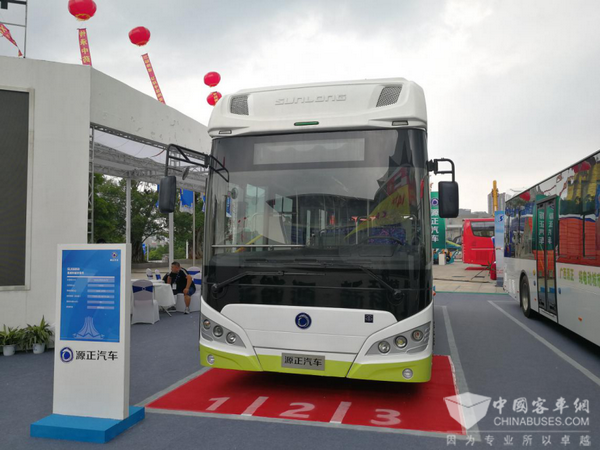 SLK6859
HQK6128BEVB electric city bus, as a classic bus model, enjoys rising popularity among customers. Thanks to the great efforts made in cutting its body weight, improving its energy efficiency, increasing its continuous driving distance and enhancing its safety standards, the vehicle delivers impressive performances.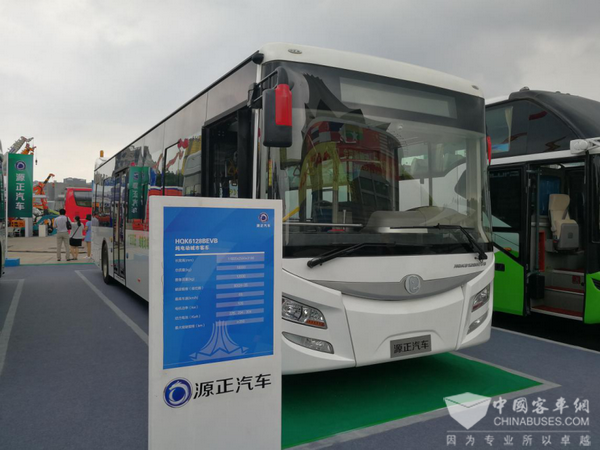 HQK6128BEVB
SLK6120 new energy bus is targeted at the tourist transport market. Equipped with a monocoque body structure, the vehicle provides superbly comfortable traveling experience for both drivers and passengers and it also achieves significantly higher safety standards. Moreover, its intelligent management system closely monitors the driver's driving behaviors and the vehicle's energy consumption. When problems occur, timely measures such as warnings, repair and maintenance work are fully ensured.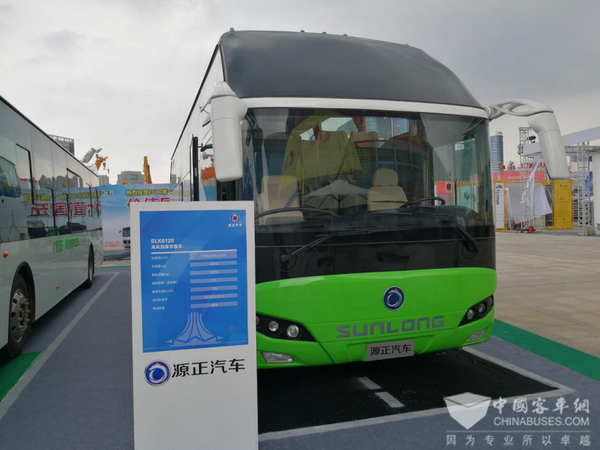 SLK6120
Since its establishment, Sunlong Bus has been constantly expanding its business in the overseas market. In ASEAN countries, especially in Thailand, it holds a sizable market share and boasts a formidable market presence. At the beginning, Sunlong delivered vehicles according to the requirements of its customers and distributors. This gave it little maneuvering power and customers were hardly satisfied. By familiarizing itself with the local market and the local operation conditions, Sunlong gradually starts to roll out more tailor-made products which best suit the needs of its customers and help them cut their operation costs. In doing so, it has successfully won a number of customers in Thailand and other ASEAN countries.
On March 20, 2017, Sunlong Bus officially signed a cooperative agreement with Tunghsu Photoelectric Co., Ltd., one of China's leading intelligent equipment manufacturers. With their business complementing each other, the two parties will work together to inject new dynamics to their business.
On June 20 this year, Sunlong set up Yuanzheng Automobile in Nanning with a total investment of three billion RMB, aiming to further strengthen its overall competitiveness in the new energy vehicle industry and expand its business in ASEAN countries.(www.chinabuses.org)
Editor:ida
Related China Bus News