Yutong Ranks 177th Place in Fortune China 500
2017-08-09 Author: Source:www.chinabuses.org
Summarize:Recently, 2017 Fortune China 500 List was officially released by Fortune (Chinese version) and the Wealth Management Department of China International Capital Corporation Limited (CICC) Yutong, with a business income of 35 85 billion RMB, ranked the 177th place in the list, making its way to the list for four consecutive years
www.chinabuses.org: Recently, 2017 Fortune China 500 List was officially released by Fortune (Chinese version) and the Wealth Management Department of China International Capital Corporation Limited (CICC). Yutong, with a business income of 35.85 billion RMB, ranked the 177th place in the list, making its way to the list for four consecutive years.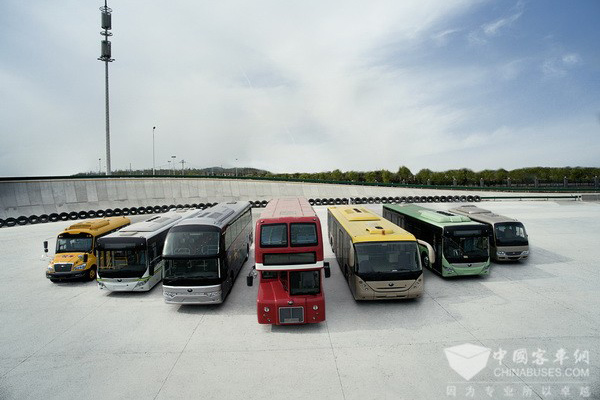 From the 229th place in the Fortune China 500 in 2014 to the 177th place this year, Yutong has seen its business income on a steady rise. In 2016 in particular, its business income went up by over 4.6 billion RMB compared with that in the previous year with an annual growth rate of 14.9%.
As the leading bus brand in China, Yutong now enjoys huge popularity both at home and abroad. In 2016, it sold 70,988 units buses, ranking the first place in China for fourteen consecutive years. In addition, it has been the sales champion in the global bus market for several years. From January to June this year, Yutong's sales volume of buses measuring 5 meters in length and above stood at 21,834 units, far exceeding the second largest player in the field with a whopping 30% market share.
In recent years, new energy buses have shown huge market potentials. Yutong has also made impressive achievements in this promising field. In 2016, its sales volume of new energy buses exceeded 26,000 units, up by over 30% year on year. Ranking the first place in the global new energy bus market, Yutong new energy buses took nearly 40% of the global new energy bus market.
As a globally-minded bus maker, Yutong has long become a role model for many Chinese enterprises for "Going Global". Nowadays, Yutong buses can be readily seen in many countries and regions across the world. In Cuba, Yutong's market share has reached 99.9%. In Uruguay, about 90% bus imports from China are brands with Yutong. In early June this year, Yutong successfully delivered 500 units 10-meter buses to Myanmar.
Editor:
Related China Bus News