200 Units King Long Buses Shipped to Saudi Arabia for Transporting Pilgrims to Mecca
2017-08-07 Author: Source:www.chinabuses.org
Summarize:200 units King Long high-end travel coaches were shipped at Xiamen port After their arrival in Saudi Arabia, they will be immediately put into operation for providing transport services for all pilgrims
www.chinabuses.org: On August 23, Muslims from all corners of the earth will embark on an epic journey to Mecca, following the footsteps of the great prophets Ibrahim and Mohammed. Over just five days, pilgrims must complete a series of prayers and rites along the Valley of Mina. They must gather at the Plain of Arafat, perform a symbolic rejection of the Devil at the Jamarat, and circle Islam's holiest site, the Kaaba.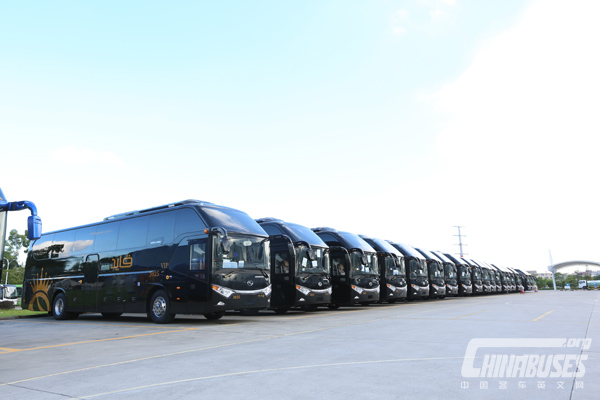 To meet the surging needs for transport services, 200 units King Long high-end travel coaches were shipped at Xiamen port. After their arrival in Saudi Arabia, they will be immediately put into operation for providing transport services for all pilgrims. According to King Long, a total number of 800 King Long buses have been exported to Saudi Arabia this year.
King Long's customer, though only established a few years ago, has been maintaining a robust growing momentum. After a thorough investigation, the company decided to purchase 200 units King Long high-end buses, its first deal made with King Long.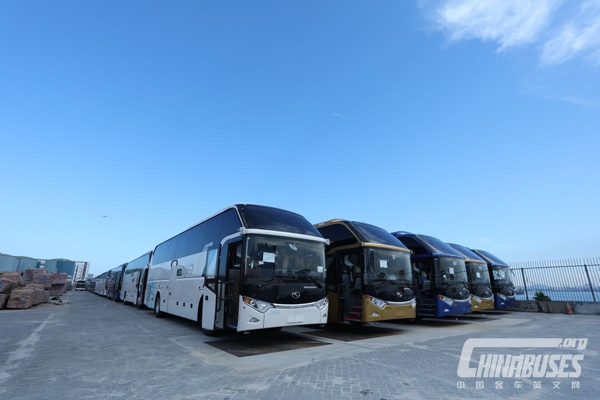 "Our customer in Saudi Arabia has listed extremely high standards for the performances, appearances, and services of their buses. Even the color of the screws on the seats should meet their specific requirements", says a person-in-charge from King Long Saudi Arabia.
With an unrivaled reputation in the country, King Long buses tailor-made for Saudi Arabia quickly won the heart of managers of the bus operator.
Since its entry in Saudi Arabia in 2004, King Long has realized exports to the country for 13 consecutive years. To date, the number of buses branded with King Long has exceeded 4,500 units, over 70% of them are solely targeted at the high-end market.
Apart from Saudi Arabia, King Long buses have been gaining rising popularity in many countries across the globe. So far, it has made its way to over 130 countries and regions and its number in the overseas market has reached 80,000 units. From January to June this year, King Long's export volume ranked the first place among all bus makers in China.
Editor:
Related China Bus News