China Yuchai Announces Delivery of 76 Diesel-electric Hybrid Buses Powered by YC6A270-50 Engines
2017-07-28 Author: Source:www.chinabuses.org
Summarize:China Yuchai announced today that, earlier this month, 76 diesel-electric hybrid buses all powered by GYMCL s YC6A270-50 engines were delivered to Siweimei Motor Transport Co , Ltd ( "Siweimei ") in Shenzhen
www.chinabuses.org: China Yuchai , a leading manufacturer and distributor of engines for on-and off-road applications in China through its main operating subsidiary, Guangxi Yuchai Machinery Company Limited ("GYMCL"), announced today that, earlier this month, 76 diesel-electric hybrid buses all powered by GYMCL's YC6A270-50 engines were delivered to Siweimei Motor Transport Co., Ltd. ("Siweimei") in Shenzhen.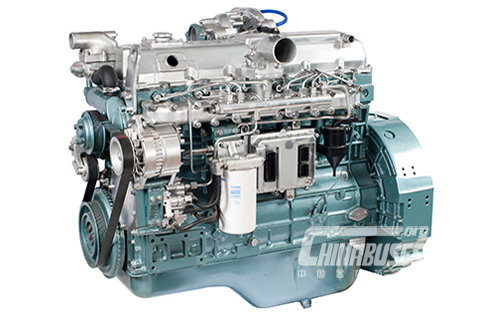 ​This is the second large order from Siweimei since its purchase of 110 units at the end of 2016.The diesel-electric hybrid system used in the buses consists of GYMCL's YC6A270-50 engine, a 7.26-litre diesel engine compliant with China's National V Emission Standards, and a plug-in charging battery.
Siweimei provides private group transport including for tourism operations and was designated as the preferred transporter for the XIX International Botanical Congress presently being held in Shenzhen City. The 76 buses powered by GYMCL's YC6A270-50 engines are being utilized for the conference.
Shenzhen City was the Chinese government's first Special Economic Zone. The city's population has swelled to more than 11 million people.
Mr. Weng Ming Hoh, President of China Yuchai, commented, "Our continued winning streak demonstrates our products' reputation, reliability, and performance to improve fuel efficiency and lower emissions. With the Chinese government's ongoing emphasis on lowering pollution, especially in large cities, the hybrid systems provide an attractive alternative to standard engines."
Editor:rachel
Related China Bus News