China Yuchai Wins Order for 100 Hybrid Engines from Liuzhou Bus
2017-07-11 Author: Source:www.chinabuses.org
Summarize:China Yuchai announced that it has won an order for 100 hybrid engines from Liuzhou Hengda Bus Co , Ltd ( "Liuzhou Bus ") who operates Liuzhou s public transportation system
www.chinabuses.org: China Yuchai, a leading manufacturer and distributor of engines for on- and off-road applications in China through its main operating subsidiary, Guangxi Yuchai Machinery Company Limited ("GYMCL"), announced that it has won an order for 100 hybrid engines from Liuzhou Hengda Bus Co., Ltd. ("Liuzhou Bus") who operates Liuzhou's public transportation system.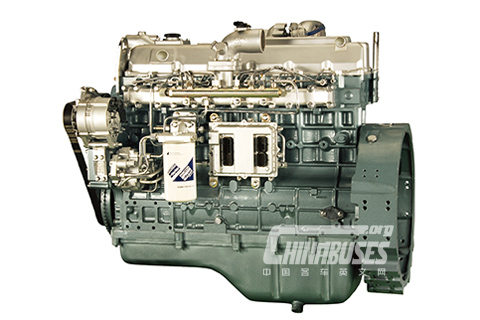 Yuchai YC6J Series Engine
The order comprises 85 new buses from Xiamen Kinglong and 15 buses from Zhongtong Bus all powered by GYMCL's YC6J200-50 diesel-electric hybrid engines. GYMCL is the exclusive engine supplier for this order. The YC6J200-50 is a compact, lightweight, 4-stroke, 6-cylinder hybrid engine rated at 147 Kw at 2500 rpms. It is designed to reduce both fuel consumption and emissions.
Liuzhou is a city located in the north-central Guangxi Zhuang Autonomous Region with a population of over 3.8 million.
Mr. Weng Ming Hoh, President of China Yuchai, commented, "We have become the preferred supplier of engines to Liuzhou Bus and the dominant supplier of hybrid engines in the Chinese market. We continue to introduce environmentally-friendly and advanced hybrid engines to meet the government's increasingly stringent emission standards.
Editor:rachel
Related China Bus News