Wuzhoulong New Energy Buses Shipped to Sudan for Operation
2017-07-05 Source:www.chinabuses.org
Summarize:ON June 28, a batch of newly built new energy buses made by Wuzhoulong slowly drove out of the bus maker's factory, getting ready for their shipping to Sudan Boasting competitive continuous driving distance and achieving zero emission standards, Wuzhoulong new energy buses have already been widely used for intercity passenger transport and commuting services
www.chinabuses.org: ON June 28, a batch of newly built new energy buses made by Wuzhoulong slowly drove out of the bus maker's factory, getting ready for their shipping to Sudan. Boasting competitive continuous driving distance and achieving zero emission standards, Wuzhoulong new energy buses have already been widely used for intercity passenger transport and commuting services.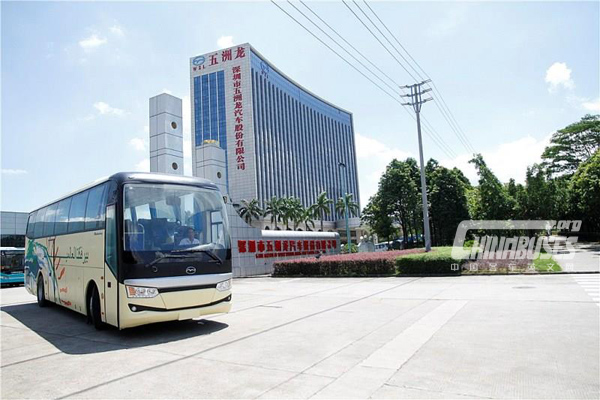 Considering the harsh operation conditions in Sudan, Wuzhoulong rolled out a tailor-made passenger transport solutions for its customers in the country. Passengers taking Wuzhoulong new energy buses have the opportunity to enjoy wider views on board and more travel comforts.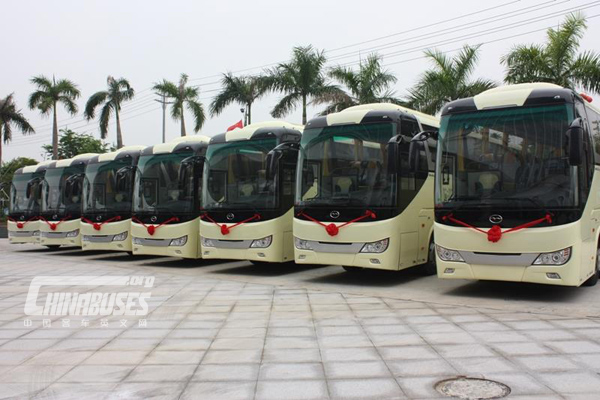 In 2007, the first batch of Wuzhoulong buses arrived in Sudan for operation. Throughout all these years, Wuzhoulong has been making great efforts to promote the infrastructure construction in the country, providing a lot of travel conveniences for the local people. Along with the establishment of strategic cooperative ties between China and Sudan in 2015, Wuzhoulong has been maintaining a faster growing momentum in the country.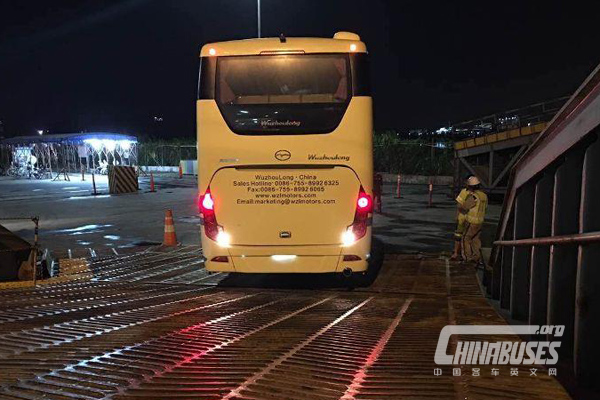 As one of the leading players in China's new energy bus industry, Wuzhoulong has always been committed to promoting green transport. In 2006, the company officially started its overseas exploration. In just a decade, it has made a visible presence in 300-plus cities in over 50 countries.
Editor:
Related China Bus News