Foton AUV Hydrogen Fuel Cell Bus on Display in Shanghai
2017-04-21 Author: Source:www.chinabuses.org
Summarize:On April 19, the 17th Shanghai International Automobile Industry Exhibition officially kicked off at Shanghai International Exhibition Center At Foton AUV's booth, the company's hydrogen fuel cell bus, with its futuristic appearance, attracted wide public and media attention
www.chinabuses.org: On April 19, the 17th Shanghai International Automobile Industry Exhibition officially kicked off at Shanghai International Exhibition Center. At Foton AUV's booth, the company's hydrogen fuel cell bus, with its futuristic appearance, attracted wide public and media attention.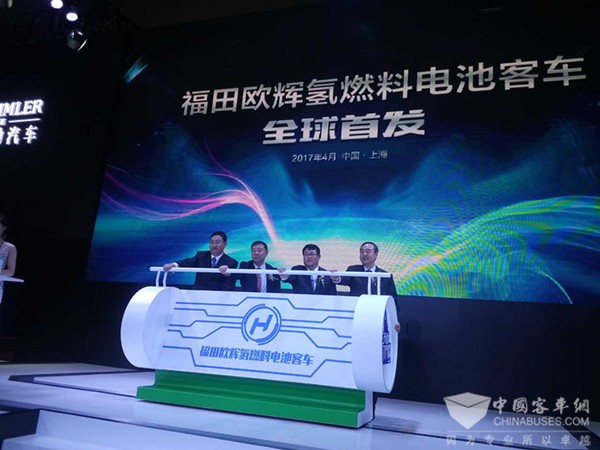 According to the bus maker, the 12-meter vehicle is able to drive 500 kilometers continuously after getting a hydrogen refill for less than ten minutes. Perceived as the ultimate green vehicle, the vehicle is equipped with a fuel cell engine instead of accumulator batteries. During its operation, it does not involve any combustion and mechanical friction, thus only electricity, water and a little amount of heat are produced. Moreover, it achieves high energy conversion rate and generates little noise.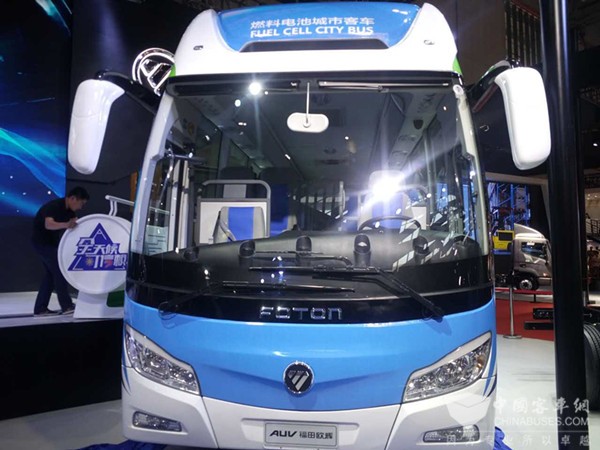 Since 2006, Foton AUV has been in cooperation with Tsinghua University and SinoHytec. Through their concerted efforts, the bus maker has made a series breakthroughs in the fuel cell bus industry. In 2008, Foton AUV fuel cell bus appeared at Beijing Olympic Games. In 2014, its second generation fuel cell bus successfully overcame several bottlenecks for the industry, such as high production costs and short life expectancy of batteries. On May 23, 2016, Foton AUV secured a deal with 100 units fuel cell bus ready for commercial operation.

Editor:
Related China Bus News