Kazakhstan Starts Producing Ankai Buses
2017-04-20 Author: Source:www.chinabuses.org
Summarize:Kazakhstan's SaryarkaAvtoProm car assembling plant has started producing Ankai buses and crossovers, the plant said in a message The serial production was launched through a teleconference at the eighth meeting of the Kazakhstan-China Cooperation Committee April 19
www.chinabuses.org: Kazakhstan's SaryarkaAvtoProm car assembling plant has started producing Ankai buses and crossovers, the plant said in a message.
The serial production was launched through a teleconference at the eighth meeting of the Kazakhstan-China Cooperation Committee April 19.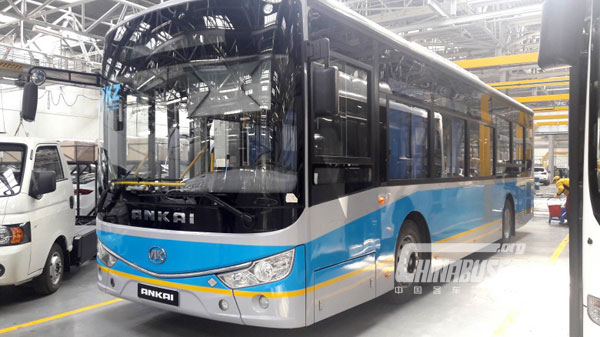 SaryarkaAvtoProm will produce two Ankai bus models: Ankai GK39 diesel busses and Ankai GK39С gas busses. These are 8, 10.5 and 12 meters long busses, which have seating capacity for 80 people and meet ecological standard Euro 5.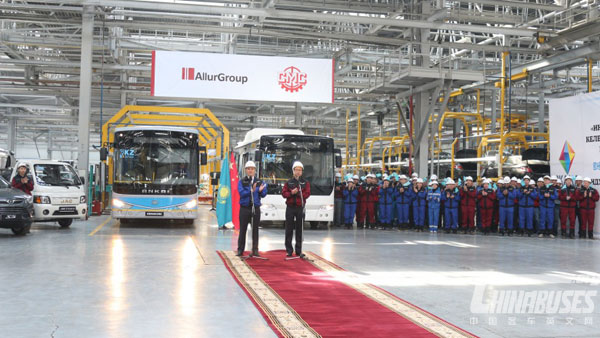 SaryarkaAvtoProm is a part of AllurGroup. Last week, the China National Machinery Import & Export Corporation signed an agreement on intention to acquire a 51 percent share in AllurGroup. The plant assembles such car brands as SsangYong, Toyota, Geely, Jac and Iveco.

Editor:
Related China Bus News