40 Units Yutong Travel Coaches Delivered to Dunhuang for Operation
2017-04-19 Author: Source:www.chinabuses.org
Summarize:On April 14, a grand ceremony was held at the headquarters of Yutong in Zhengzhou to mark the delivery of 40 units Yutong tourism coaches to their customer, Gansu Dunhuang Travel Automotive Co , Ltd According to the bus operator, this batch of new vehicles will be put on some popular travel routes from Dunhuang to Lanzhou, Urumqi, Xi'an, etc
www.chinabuses.org: On April 14, a grand ceremony was held at the headquarters of Yutong in Zhengzhou to mark the delivery of 40 units Yutong tourism coaches to their customer, Gansu Dunhuang Travel Automotive Co., Ltd. According to the bus operator, this batch of new vehicles will be put on some popular travel routes from Dunhuang to Lanzhou, Urumqi, Xi'an, etc. Specifically, the 40 units vehicles consist of two units ZK6609D51, four units ZK6126HQ, six units ZK6119H5Y and 28 units ZK6906H5Y.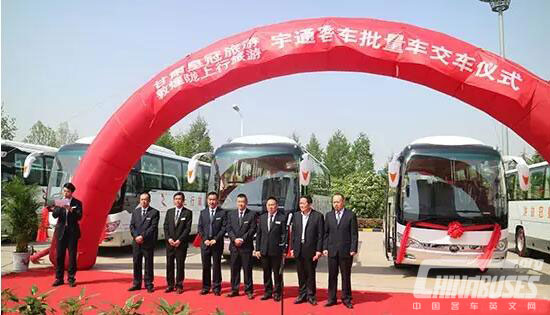 The Delivery Ceremony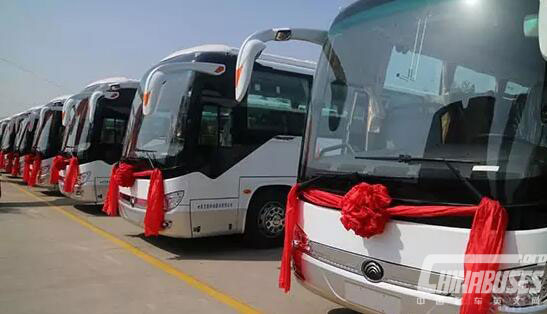 Yutong Buses to be Delivered
All equipped with a "2+1" seat layout specially designed for business reception vehicles, passengers will enjoy much more spacious room. Moreover, a host of travel amenities such as DVD players, Karaoke systems and on-board Wi-Fi will offer passengers with a variety of leisure activities.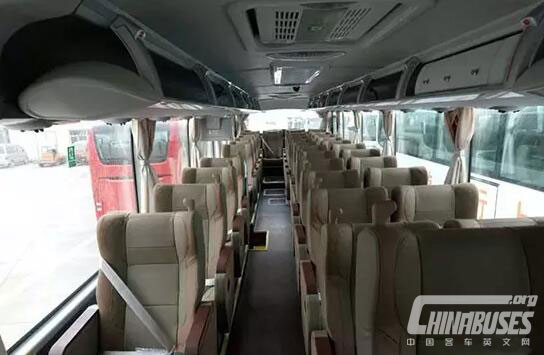 "2+1" Seat Layout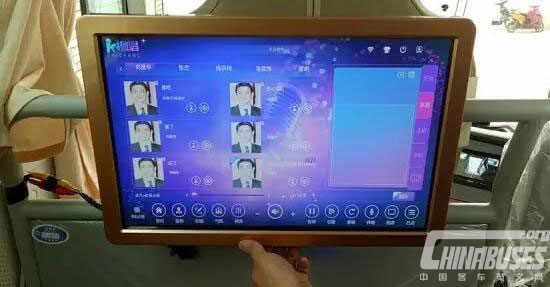 Karaoke Systems
Dunhuang Travel Automotive Co., Ltd. was officially set up in 2000. Currently, the company boasts 200 units vehicles, including 120 units large- and medium-sized tourism coaches and 80 units vans. As one of the largest bus operators in Gansu, it has always attached the paramount significance to passenger safety and travel comforts. For this reason, the bus operator firmly holds the belief that only the best quality vehicles can cater to its various demands. "We have been cooperating with Yutong for seven years and Yutong buses have helped us deliver unparalleled travel services to our customers", says Ye Guangjun, President of Dunhuang Travel Automotive Co., Ltd. Currently, 40% of the company's bus fleet are made by Yutong. The newly purchased 40 units Yutong travel coaches will be put into service mainly for building the premium travel routes along the silk road.

Editor:
Related China Bus News