BYD Plans to Add Bus Factory in Europe as Demand Seen Rising
2017-04-19 Author: Source:www.chinabuses.org
Summarize:BYD Co , which said last month it'll build an electric bus factory in France, plans to add another plant in Europe as it sees demand rising with an increasing number of countries on the continent setting timeframes for operators to replace buses running on fossil fuels
www.chinabuses.org: BYD Co., which said last month it'll build an electric bus factory in France, plans to add another plant in Europe as it sees demand rising with an increasing number of countries on the continent setting timeframes for operators to replace buses running on fossil fuels.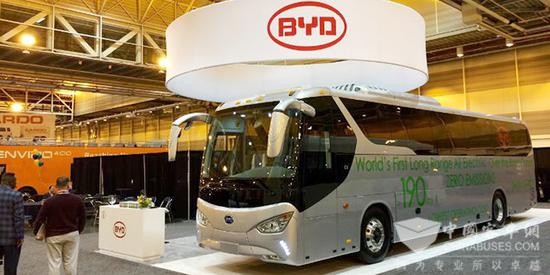 The automaker's sales in the region will rise to as many as 300 units this year, compared with about 200 it has delivered since starting sales in 2015, Isbrand Ho, managing director of European auto sales division of BYD, said in an interview on Monday in Shanghai, without providing more detail. The company has been building its team in Europe, with about half of its employees hired locally, he said.
BYD, which is China's largest electric-vehicle maker, aims to gain about a third of the European bus and coach market in five years, or about 11,000 units of vehicles, making Europe the biggest overseas market for the automaker, Ho said, without elaborating.
"BYD is capable of winning more market share in Europe amid an industry reshuffle caused by the electrification of public transportation," Ho said. "We are expecting booming demand for electric buses in Europe."

Editor:
Related China Bus News