Ankai Secures a 200-million Deal with Myanmar
2017-04-17 Author: Source:www.chinabuses.org
Summarize:On April 11, Ankai officially secured a 200-million RMB deal with Myanmar-based Yangon Bus Public Co , Ltd According to the bus maker, 500 units 10 5-meter Ankai natural gas powered buses will soon arrive in Yangon for operation
www.chinabuses.org: On April 11, Ankai officially secured a 200-million RMB deal with Myanmar-based Yangon Bus Public Co., Ltd. According to the bus maker, 500 units 10.5-meter Ankai natural gas powered buses will soon arrive in Yangon for operation.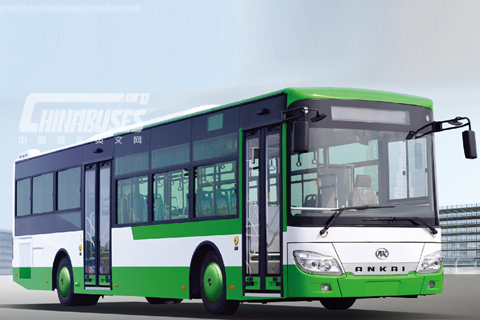 Ankai Bus HFF6100G39CE5 (10450×2500×3150/3250mm)
In 2011, Ankai successfully exported 3,000 units school buses to Saudi Arabia, making the biggest bus export in that year. In 2012, 20 units Ankai double-deckers arrived in the UK, serving London Olympic Games. In 2014, 1,100 units Ankai buses arrived in Algeria. One year later, Ankai double-deckers made their way to the U.S.A. and UAE. In 2016, 51 units Ankai A8 luxury coaches were delivered to Saudi Arabia. With a rising presence in the overseas market, Ankai has long become synonymous with high quality and high safety standards.
Ankai started its overseas expansion in 2010. Differing from other domestic bus makers, Ankai has been pursuing a unique road for its internationalization, featuring differential marketing and technically superior bus products. Currently, Ankai buses can be easily seen in over 50 countries and regions across the globe, including U.S.A., UK, Australia, UAE, New Zealand, Russia, Singapore, Saudi Arabia, etc.
During Chinese Spring Festival in 2016 and 2017, Ankai made a high-profile appearance at the Times Square in New York, sending its best wishes to people around the whole world. Such a move has greatly strengthened its brand image in the international bus market.
To strengthen its global competitiveness, Ankai has already set up long-term cooperative ties with a number of internationally famed spare parts providers from Germany, Japan and U.S.A., which has laid a solid foundation for its business expansion in the overseas market.

Editor:
Related China Bus News