Zhongtong Takes the Lead in China's Bus-Making Industry
2017-03-20 Author: Source:
Summarize:www chinabuses org: In recent years, Zhongtong has been developing by leaps and bounds, successfully making its way
www.chinabuses.org: In recent years, Zhongtong has been developing by leaps and bounds, successfully making its way into the first-tier club of bus makers. In 2016, the company's industrial output value exceeded ten billion RMB, marking a new milestone in the company's history. What secret lies behind its commercial success?
1.Focusing on marketing its 8-meter electric buses


In 2016, Zhongtong's 8-meter electric bus sold over 8,000 units. For several consecutive months, its sales volume ranked the first place among its counterparts in China.
Making its debut in the later half of 2015, Zhongtong 8-meter electric bus had gone through 21 rounds of AUDIT assessments, making significant improvements in its safety standards, performances and some small details of the vehicle. This fully explains its commercial success.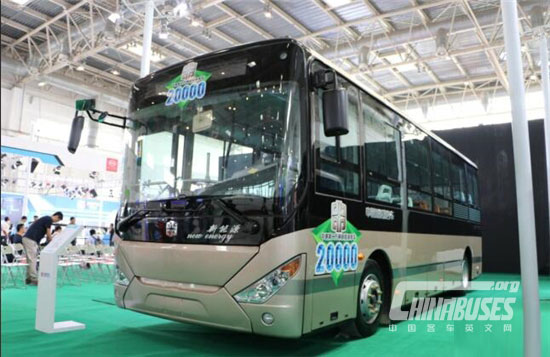 2.Transformation is the key to Zhongtong's robust growth
In 2014, Zhongtong's energy-saving and new energy bus production base officially went into operation. With an annual production volume of 30,000 units environmentally-friendly buses, its new production base is equipped with state-of-art production facilities, such as painting robots, welding robots, and electrophoresis systems. Apart from its state-certified labs, national technological center, and state-level post-doctoral working station, Zhongtong boasts six key R&D labs, one distance-monitoring center, over 30 rooms to test bus spare parts, three trial and testing lines, and one whole vehicle trial center. All of these have ensured the high quality and high reliability of its bus and coach products.
So far, Zhongtong new energy buses have made their way to every province, autonomous region and municipality across China, accounting for nearly 20% of the overall bus fleet in China. Not only in some provincial capitals and other small cities and counties, Zhongtong new energy buses can also be seen such top-tier cities, like Beijing, Shanghai, Guangzhou and Shenzhen.
From the upgrading of its bus products, Zhongtong has successfully realized its transformation and greatly improved its brand image in the bus manufacturing industry in China.
3.Zhongtong has been making an all-out effort in expanding its business in the overseas market.
Since the export of its first bus abroad in 2003, Zhongtong has been growing robustly in the overseas market. Fully committed to serving its customers and strengthening its competitiveness, Zhongtong has always rolled out tailor-made buses to suit the special needs of its customers in the overseas market. Zhongtong Navigator travel coaches and Navigator DD double-deckers are chiefly targeted at the international passenger transportation routes in South America. In addition, the bus maker has developed a 12-meter bus for African market, which became an instant success.
So far, Zhongtong has passed ECE certificate and ESP testing in EU, CMVSS certificate in North America, GOSTR certificate in Russia, GCC certificate in the Middle East, ADR certificate in Australia, SONCAP certificate in Nigeria, all of which have laid a solid foundation for its overseas expansion.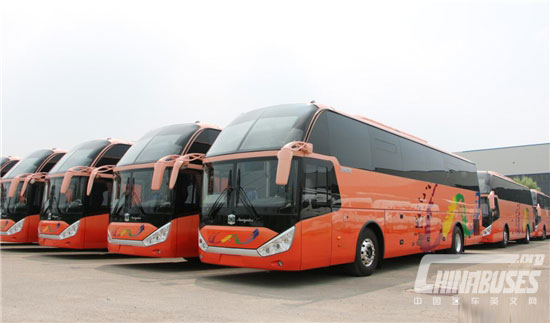 Editor:ida
Related China Bus News