King Long Run One Million Kilometers Without Any Major Problems
2017-03-17 Author: Source:
Summarize:As one of the key products of King Long, Longwin has made its appearance at a number of high-profile events, such as the well-known"two sessions" recently held in Beijing With a zero-failture operation record In addition, Longwin has created many legendary stories in the coach operation history
www.chinabuses.org: As one of the key products of King Long, Longwin has made its appearance at a number of high-profile events, such as the well-known"two sessions" recently held in Beijing. With a zero-failture operation record.In addition, Longwin has created many legendary stories in the coach operation history.
Chengdu Huigou Transportation (Group) Co., Ltd. has two Longwin coaches, both of which have made a zero-failture record in the company's operation history since their arrival four years ago. According to Gong Maoming, the two vehicles shoulder heavy transportation tasks on the fixed travel route from Chengdu to Sanya. A round trip is about 4,200 kilometers. Mr. Gong is beaming with satisfaction when talking about Longwin and he cannot help putting out his hand with his thumb raised.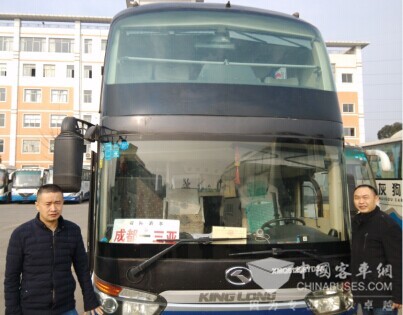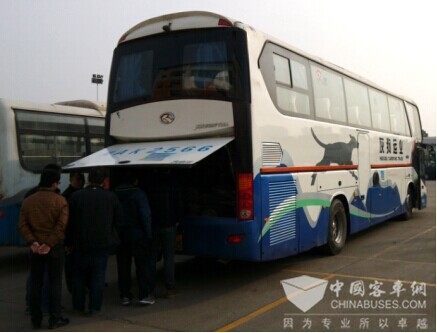 The two Longwin XMQ6129Y8 went off the production line from King Long in October, 2012. Currently, the two coaches have an accumulated mileage of 1,115,393 and 990,811 kilometers respectively.
Aimed at the high-end passenger transportation and tourist transportation market as well as the overseas market, XMQ6129Y8 made its debut in 2010. So far, with an better passenger loading capacity and much lower operation costs, Longwin has gained wide recognition among transportion operators all over the world.
Editor:ida
Related China Bus News