Tang Yuxiang: Running Yutong is liking Running Marathon
2017-03-16 Author: Source:www.chinabuses.org
Summarize:On March 13, Tang Yuxiang, President of Yutong Group and a deputy to National People's Congress (NPC) took an interview with People's Daily Online, pointing out that Yutong will continue to adhere to technological innovation and promote industrial upgrading and sound and sustainable development of China's bus manufacturing industry
www.chinabuses.org: On March 13, Tang Yuxiang, President of Yutong Group and a deputy to National People's Congress (NPC) took an interview with People's Daily Online, pointing out that Yutong will continue to adhere to technological innovation and promote industrial upgrading and sound and sustainable development of China's bus manufacturing industry.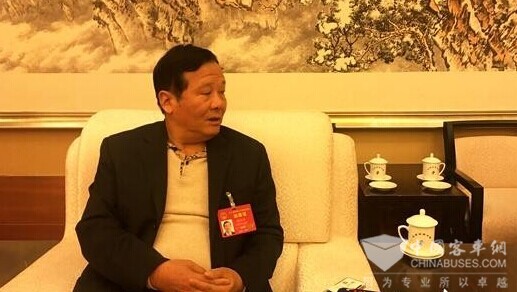 The prosperity of China cannot be achieved without the robust growth of the real economy. A strong and well-renowned brand plays a significant role in strengthening a country's overall competitiveness. The key to revitalizing the real economy is through innovation and a number of internationally competitive brands.
When asked about Yutong's development mode abroad, Tang could not contain his excitement and introduced the company's Cuban Business Expansion Mode to the journalist. In 2005, Yutong exported the first batch of 12 units buses to Cuba. To ensure the smooth operation of its vehicles, a team of eight technicians was sent there. Thanks to its excellent after-sales services and highly reliable bus products, Yutong soon gained a solid foothold in Cuba. In 2010 when the country held a big celebration to mark the 50th anniversary of its founding, a song whose lyrics goes like "I am from Cuba and I love Yutong buses" was very popular among many people. Nowadays, Yutong buses account for over 90% of all buses in Cuba, fully demonstrating its popularity among Cuban people.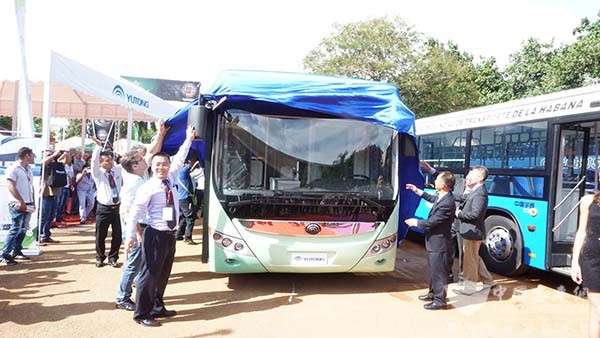 According to 2017 Government Work Report, more emphasis will be put on promoting the supply-side structural reform, eliminating ineffective supply and increasing effective supply. "We (Yutong) has been devoted to such a reform in its daily operation, further strengthening our overall competitiveness in the global market", says Tang.
Yutong Technical Center consists of over 3,500 engineers. Each year, the bus maker invests billions of RMB in R&D. In 2015, Yutong T7 officially made its debut in the domestic market, successfully breaking the monopoly of some foreign brands and making a big splash in the high-end business vehicle market.
At the end of the interview, Tang says "running Yutong is like running marathon. Only a spirit of perseverance and determination can prevail and with such a spirit, Yutong is set to realizing continued and sustainable growth."
Editor:ida
Related China Bus News