Yutong High-end Business Vehicles Make Big Splashes in Global Market
2017-03-15 Author: Source:www.chinabuses.org
Summarize:Yutong T7 has successfully passed a series of stringent tests under extreme conditions, such as those places with high altitude or extreme temperatures
www.chinabuses.org: For a long time, China's medium-sized business vehicles targeted at the high-end class have seldom managed to make their appearance at some high-profile events. However, the situation is slowly changing with the debut of Yutong T7, a classy business reception vehicle which was independently developed by the bus maker.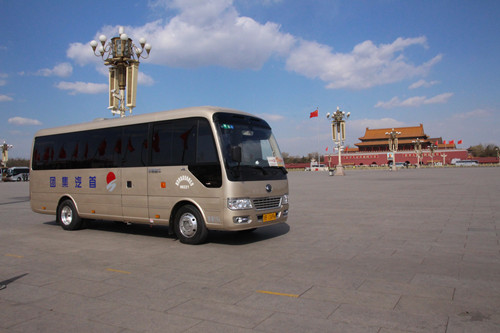 Yutong T7 has successfully passed a series of stringent tests under extreme conditions, such as those places with high altitude or extreme temperatures. No matter in such unfriendly weathers as over 40 degree Celsius or minus 30 degree Celsius or in those places with an altitude of over 4,000 meters, the vehicle can still maintain smooth operation. Apart from successfully passing the national roll-over test, the vehicle achieves high level of safety standards and maneuverability and offers passengers a host of travel comforts. In all, Yutong T7 is fully prepared to rival with its global counterparts.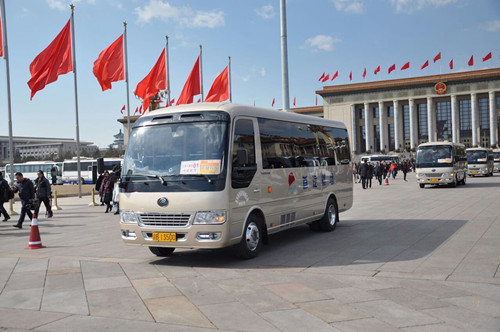 Yutong has been maintaining a robust growing momentum in both domestic and overseas market, according to Wang Wentao, the Deputy Marketing Director of Yutong. In 2016, the bus maker sold over 70,000 units buses around the world, ranking the first place in the global market for six consecutive years. So far, it has established a formidable presence and a well-connected sales network in its six major overseas markets.
"Our (Yutong) success lies in our continued heavy investments in research and development," reveals Yang Zhaoxia, Deputy Director of Yutong Product Development Department. In 2015, the company's total investment in R&D reached a whopping 1,229 billion RMB, statistics show.
Editor:ida
Related China Bus News