County Shoulders Heavy Transportation Tasks at "Two Sessions"
2017-03-09 Author: Source:www.chinabuses.org
Summarize:www chinabuses org: In early March each year, China's annual NPC and CPPCC sessions, also known as the two
www.chinabuses.org: In early March each year, China's annual NPC and CPPCC sessions, also known as the "two sessions"attract wide media and public attention. County coaches, manufactured by Sichuan Hyundai, successfully made their appearance at the high-profile event for the fourth consecutive year this year.
Making its debut in 2013, County has already been put into service at a number of major events in China, including East Asia Games, Western China International Fair, and China's V-Day Parade, etc. Chiefly targeted at the high-end mid-coach market, County has been constantly rising in its popularity in China.
Not only bringing a new driving experience for bus drivers, County coaches also offer passengers superb traveling experiences. Such travel amenities as state-of-art air-conditioning systems, reading lamps, and leather luxury seats have made the vehicle stand out among its counterparts.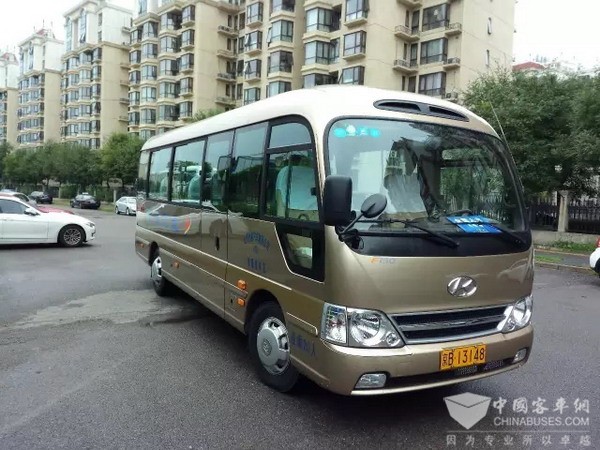 Editor:ida
Related China Bus News