Zhongtong New Energy Buses Start Operation in Qingdao and Yancheng
2017-03-07 Author: Source:www.chinabuses.org
Summarize:www chinabuses org: Entering 2017, China's new energy bus industry is facing a number of new challenges Desp
www.chinabuses.org: Entering 2017, China's new energy bus industry is facing a number of new challenges. Despite the unfavorable situation, Zhongtong has already delivered over 100 units new energy buses to its customers in Qingdao, Shandong Province and Yancheng, Jiangsu Province.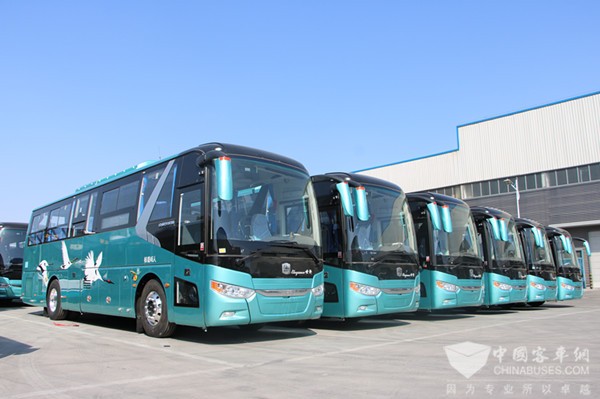 Qingdao Wenxin Bus Co., Ltd., one of the leading carriers in Shandong province, has long set up cooperative ties with Zhongtong. Having established a deep mutual trust and understanding, the bus operator purchased 80 units new energy buses at one time from Zhongtong, including 50 units city buses and 30 units travel coaches. Measuring 11-meters in lengths, Zhongtong gas-electric hybrid travel coach has been put on some fixed passenger transportation routes.
Yancheng Public Transport Co., Ltd. Introduced 48 units gas-electric travel coaches from Zhongtong. After their arrival, all of them have been put on the tourist transportation routes in the city, which is well known for its marshlands, cranes and deer. Having already set up a sizable presence in Dongtai and Funing, two counties administered by Yancheng, Zhongtong has made a huge step forward after arriving in Yancheng.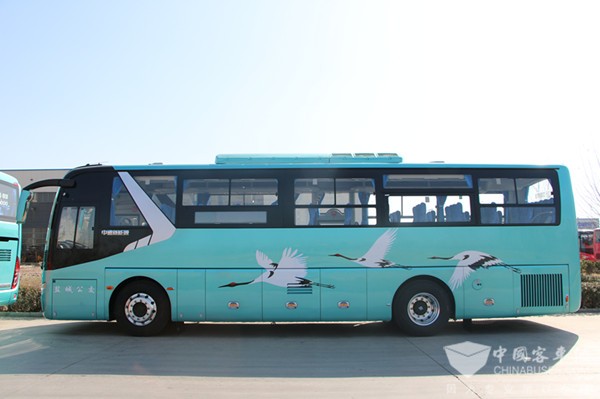 In recent years, new energy buses are making their way to the tourist transportation market. Zhongtong has been constantly strengthening its marketing efforts in the rising market. In the past three months, nearly 1,000 units Zhongtong travel coaches have been put into service in Shandong, Liaoning, Jiangsu, Shanghai and Hunan, etc., giving Zhongtong's brand image a big boost.

Editor:ida
Related China Bus News