Higer In Service at NPC and CPPCC Sessions
2017-03-06 Author: Source:www.chinabuses.org
Summarize:On March 3 and 5, China's two major political events every year, NPC and CPPCC sessions officially kicked off Attracting wide media and public attention, they have become the platform for the whole world to know China
www.chinabuses.org: On March 3 and 5, China's two major political events every year, NPC and CPPCC sessions officially kicked off. Attracting wide media and public attention, they have become the platform for the whole world to know China. As one of the major carriers serving at the annual NPC and CPPCC sessions, Higer has been in service for eight consecutive years. This year, Higer KLQ6898, one of its classic bus model, again appeared on Tian'anmen Square, providing transportation services for delegates from all over China.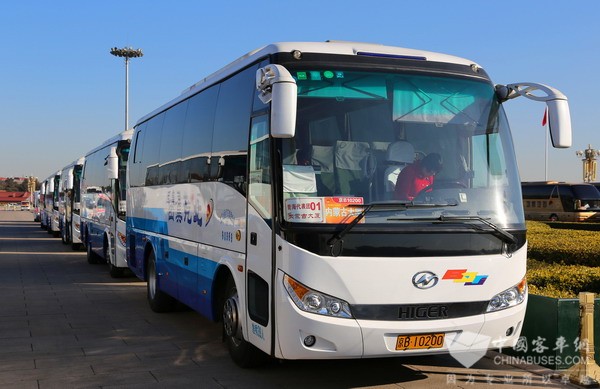 As NPC and CPPCC sessions are the the highest-level political event in China, bus operators usually have extremely stringent requirements for vehicles, demanding them to have a blemish-free operation record. Higer, successfully finished its transportation tasks in the past eight years. So far, it has become an indispensable presence at the event. "Our technicians are working 24/7 to ensure the smooth operation of every Higer bus", says a person-in-charge from Higer.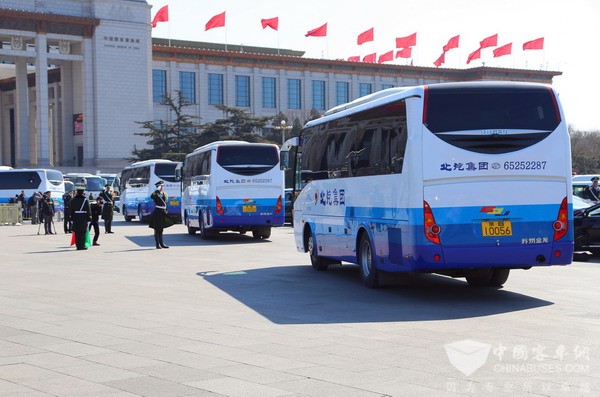 In preparing for serving all delegates, Higer has set up a special NPC & CPPCC Back-up Team. Immediately after the spring festival, the team have been busy doing thorough check-ups with all the vehicles. Engines, chassis, steering systems, air-conditioning systems, vehicle doors, seats, oil system and circuits are all investigated to make sure the vehicles' safe and smooth operation.
In addition, emergency plans are also made available to deal with emergent situations. Drivers also have to go through a special training program to help them better serve the delegates.
Editor:ida
Related China Bus News