Wuzhoulong Secures Another Bus Order in Sudan
2016-12-22 Source:www.chinabuses.org
Summarize:www chinatrucks com: On December 20, Wuzhoulong successfully secured another major bus order from Khartoum, the capi
www.chinatrucks.com: On December 20, Wuzhoulong successfully secured another major bus order from Khartoum, the capital city of Sudan. After buying a batch of Wuzhoulong buses in 2007, KhalidHussein placed another bus orders on Wuzhoulong, showing its great confidence in the performance of its vehicles. Wuzhoulong FDG6128EV, a new energy travel coach, which is ordered by the bus operator, boasts long continuous driving distances and zero-emission standards. With little noise while in operation, the coach has been widely used in inter-city passenger transportation, commuting services. In addition, it boasts strong power, high safety standards, a host of travel comforts, and high fuel economy.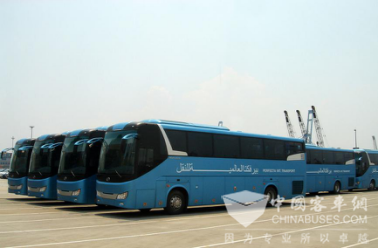 Along with the establishment of the strategic ties between China and Sudan in 2015, Wuzhoulong has held several rounds of in-depth talks with bus operators in Sudan in an effort to bring travel conveniences to local people.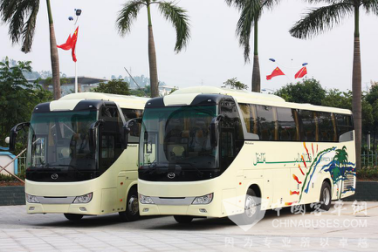 As one of the pioneers in China's new energy vehicle industry, Wuzhoulong has been always fully committed to promoting the green public transportation around the globe. Since the launch of its internationalization project, the bus maker has made its way into 300-plus cities in over 50 countries and regions across the world. Nowadays, Wuzhoulong has a visible presence in Sudan, Algeria, Kenya, Egypt and some other countries in Africa.
Editor:
Related China Bus News